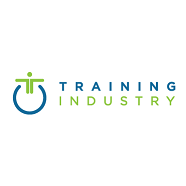 Training Industry has released its list of the top learning and development articles of 2017.
RALEIGH, N.C. (PRWEB) December 12, 2017
Training Industry has released its list of the top learning and development articles of 2017. The list highlights the top 10 articles on TrainingIndustry.com and the top 10 articles published in Training Industry Magazine, based on readership.
The complete list and for links to all top articles can be found here: http://bit.ly/2AugA6q
"In 2017, our contributors focused on how training professionals can help learners engage and learn in the shortest amount of time," said Michelle Eggleston, editorial director at Training Industry, Inc. "Our readers responded, and articles focused on new learning technologies in the market, customizing learning pathways, microlearning, and creating effective leaders, all are represented among our most-read articles."
"Training Industry serves as both a resource for, and the voice of, the training professional and the learning and development industry," said Ken Taylor, president of Training Industry, Inc. "Our deep industry perspective is enhanced by the active participation of training professionals who contribute, adding to the insights our staff generates through interviews, research and analysis."
Here are the top 10 articles on TrainingIndustry.com in 2017:
"The Future of Online Learning Will Look a Lot Like Amazon," by Sheila Rioux, Ph.D. and Barry Stern, Ph.D. of DDI.
"It's Time to Train your Managers into Coaches," by Vipula Gandhi of Gallup. "The Healthy Leader: How to Change the Equation," by Lowinn Kibbey of the Johnson & Johnson Human Performance Institute.
"The Future of Learning Management Has Arrived," by Caroline Brant of Zoomi. "Training Doesn't Matter if it Isn't Applied on the Job: Lessons from Brain Science," by Carol Leaman of Axonify.
"What Is an Effective Leadership Program?," by Dr. Peter Langton.
"How Coca-Cola Leveraged Learning and Development to Power its Business Transformation: Part One," by Doug Teachey of Coca-Cola and Jay Kuhlman of Assima, Inc.
"The Two Leadership Skills Your Middle Managers Most Need," by Karin Hurt of Let's Grow Leaders and David Dye of Trailblaze, Inc.
"Reinventing Learning Is the Only Solution to Irrelevance: The Future of Corporate Learning Will Be Self-Driven," by Steve Fiehl of CrossKnowledge.
"Leadership Development Training: 3 Questions Every Leader Must Be Able to Answer," by Ben Weber of VRM Mortgage Services.
Here are the Top 10 articles of 2017 from Training Industry Magazine:
"Four Steps, Two Voices: Navigating the Manager-Millennial Relationship," by Kate Nugent and Drew Jacobs of The Ariel Group.
"SQUIRREL! Avoiding the Bright, Shiny Objects and Focusing on Outcomes," by Britney Cole of GP Strategies.
"Leveraging the Coaching Revolution," by Alan Fine.
"The Power of Stories: Personalizing the Learning Connection," by Terrence Gargiulo of Accenture.
"Millennials and Microlearning: Moving from Knowledge Retention to Action-Focused Outcomes," by Daila Boufford of ansrsource.
"Using an Observation & Feedback Model for Leadership Development," by Jeanne Armentrout and Tara Wiedeman of Carilon Clinic.
"Treating Our Learners as Customers," by Keith Gibson of Allen Communication.
"Finding the Value in Informal Learning," by Sarah Danzl of Degreed.
"Is Microlearning Enough?," by Erin Boettge of BizLibrary.
"How to Create Learning Pathways that Scale," by Linda Schwaber-Cohen of Skilljar.
About Training Industry
Training Industry is an expert resource for learning professionals seeking information about best practices, innovative approaches, and information that makes the corporate training function more effective and supports the professional needs of the training manager. On TrainingIndustry.com, the organization provides free webinars, white papers, e-books, articles, infographics, research reports and access to research-based professional development resources for the training manager.
Training Industry is a source of original research and insights for the training professional and serves as an impartial source of information for practitioners seeking to make informed purchasing decisions. We are also a strategic marketing partner for training companies seeking to better serve the learning and development professional.
# # #