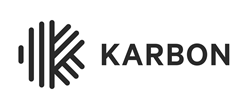 "We know tracking time to measure performance and efficiency is a crucial practice, amongst high-performing accounting firms, to succeed." -- Stuart McLeod, CEO
BOISE, Idaho (PRWEB) December 11, 2017
TSheets and practice management solution Karbon are joining forces to help accounting and bookkeeping firms everywhere gain control of productivity, standardize processes, and streamline workflows.
In the past, Karbon users would have to manually key in the time spent on a client or job when using TSheets for billing and invoices, while managing the progress independently. Now, time recorded in Karbon will automatically sync with TSheets sans human error, redundancy, or duplication.
"We know tracking time to measure performance and efficiency is a crucial practice, amongst high-performing accounting firms, to succeed. We also know Matt Rissell and the entire TSheets team are amazing people to work with. So this was a no-brainer," said Stuart McLeod, CEO of Karbon.
"Helping small businesses succeed is at the heart of all that we do," echoed Eric Maier, Head of Platform at TSheets. "With this integration, businesses can enjoy another layer of process automation, and TSheets could not be more excited."
For Jennie Moore, founder of Moore Detail Bookkeeping, who has been using TSheets and Karbon independently, the union is welcomed with open arms.
"As a virtual firm, we need a workflow management platform that is as virtual and unique as we are. With Karbon, I love being able to turn emails into actionable items right from my inbox and keep track of everything. TSheets, on the other hand, was an easy and logical decision in running our virtual business. Now, I have the two solutions working as one. What's not to love?"
The integration is available immediately to all users. For more information, go to http://www.tsheets.com.
About TSheets
TSheets is the leading online timesheet solution designed for the on-the-move workforce. With go-anywhere functionality, mobile rostering, online timesheets, crew app, and GPS location tracking, small businesses can now take control of their most valuable asset. TSheets is the #1 rated and requested mobile time tracking app on apps.com, with five-star customer service to match. To learn more, visit http://www.tsheets.com
About Karbon
Karbon is a new approach to practice management for high-performing accounting firms. Its workflow and collaboration tool provides visibility across the entire practice, unites the team with a single place to work together and enables the firm to standardize processes and consolidate client information all in one place. To learn how hundreds of accounting and bookkeeping practices around the world are looking to grow faster, improve efficiency, and optimize their processes for scale, visit karbonhq.com