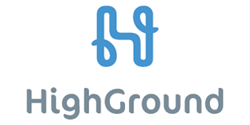 CHICAGO (PRWEB) December 12, 2017
HighGround, a transformational employee engagement platform provider, has acquired Yoi Corporation, a leader in predictive situational coaching, founded by the #1 New York Times best-selling author and chairman of Ferrazzi Greenlight, Keith Ferrazzi. The strategic acquisition places HighGround at the forefront of continuous performance management, arming customers with a groundbreaking new approach for enhancing employee coaching, learning and performance.
"Today's learning processes are ripe for disruption," said Andee Harris, CEO of HighGround. "Modern employees learn through contextual, real-time, on-the-job experience. But training in most organizations today is an event-driven, annual process. That, put simply, is unacceptable. Our goal is not to release just another L&D platform. We're truly changing the game when it comes to how managers coach their workforce and how their employees learn."
Keith Ferrazzi is known worldwide as a leader in professional relationships. Over the past three years, he has worked to build Yoi, a technology company that helps organizations crack the code on 'learning as coaching' through real-time feedback loops across teams and networks.
"The future of work is moving from traditional hierarchy to curating productive networks aligned to work outcomes," notes Ferrazzi. "The increasing complexity of human capital interaction requires advanced technology enablement, which is exactly what Yoi was founded to address. In HighGround, we have a collaborator with a world-class system and multinational customers who is already enacting change around engagement and performance."
Yoi's cloud-based platform leverages advanced analytics to significantly accelerate an employee's ramp to productivity, while also boosting overall engagement and retention throughout the employee lifecycle. It facilitates the success of employees by using a unique blend of content rooted in behavioral science, light touch data collection, and real-time, adaptive insights. Yoi's multi-faceted tool has modules for multiple audiences – employees, to encourage self-directed learning; managers, to provide research-based coaching methods; employee and manager teams, to build stronger collaboration and keep work on track; and project teams, to enhance overall business outcomes.
"Employee and team development is inherently linked to performance, and organizations that don't get on board with this mindset will fall behind," added Robert Jordan, CEO at Yoi. "HighGround is breaking the mold, arming organizations with the data they need to drive better behaviors and produce better business outcomes such as productivity and retention."
HighGround will begin offering contextual coaching to customers, providing them with the tools they need to completely transform the entire employee experience – from the initial onboard to the first-year manager experience and more. Managers and employees will be armed with tools in order to share higher quality and real time feedback and have more productive dialogue with employees.
"Yoi is the first system that actually tracks the behaviors that matter to show improvements around interactions between employees and their managers or project teams within organizations," said Chris Mason, who leads Talent Management and Learning & Development at Patagonia. "Our workforce has benefited tremendously from Yoi and HighGround's collaborative, intuitive, predictive systems. Together, no other provider offers situational coaching the way HighGround will. It's a game changer for performance management."
About HighGround
HighGround is a transformative employee engagement platform that helps organizations achieve peak performance. The comprehensive solution betters both the employee and manager experience by connecting and aligning organizations through employee-driven goals, continuous check-in conversations, peer-to-peer feedback, social recognition and pulse surveys.
HighGround's intuitive technology can be tailored to match organizations' employee engagement goals, providing workforce insights that are essential to understanding organizational health and driving a positive company culture. With HighGround, customers like Patagonia, Echo Global Logistics and Allianz have inspired employees to reach their full potential, increasing retention, productivity, customer satisfaction, and ultimately drive bottom line results. To learn more, visit http://www.highground.com.