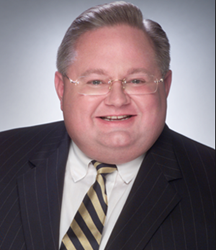 Rocker has written many advocacy pieces giving a signal boost to the concerns of veterans who may not always be so forthcoming with their issues.
ATLANTA (PRWEB) December 14, 2017
Over the course of an extensive career, Atlanta's Dave Rocker has been fortunate to cultivate many fruitful relationships. He's built a business on forging strong, meaningful connections with others in his field. As an outcome of this work, he's been able to leverage that network to give greater voice to a vital cause: gainful employment for returning military veterans. Recently, he was recognized by Patch.com as a key voice in initiatives to help veterans find work upon returning home.
Rocker has written many advocacy pieces giving a signal boost to the concerns of veterans who may not always be so forthcoming with their issues. From discussing the frequently-taboo but gravely serious topic of veteran suicide, to advocating against proposed cuts to federal programs for soldiers, to examining the need to improve specialized care for female veterans, Rocker has been continually happy to do his part to create awareness of our brave service members' needs.
In addition to advocacy articles, he's also crafted a number of lighter toned interest pieces that touch on military history as well as little-known facts about the many diverse personalities that make up America's veteran population.
Rocker places special emphasis on helping troops find meaningful employment once their service is up. The unique challenges faced by veterans at this crucial time in their lives often compounds the stress of an already difficult period. Rocker has written on the tech industry's efforts to help veterans reintegrate, providing support as well as guidance for those who find themselves looking for new direction after dutifully serving their country.
Not content with only writing about the problem, Rocker has put his concern into action. He was instrumental in the creation of AloriCares, a program within the Alorica company that trains and mentors disabled veterans and their spouses for jobs that can help them with the transition back to civilian life. For these brave citizens, the call to service led them to put their own needs on the back burner. Thanks to initiatives like Rocker's, we can be sure that those needs are not forgotten.
Martin Luther King Jr. once said; "Life's persistent and most urgent question is 'What are you doing for others?'"
For Dave Rocker, reaching the heights of success in finance has only been his stepping stone to answering that question. Having attained an elevated voice and an attentive audience, he has chosen to use that platform towards a vital cause. He has made it his life's mission to improve conditions for veterans when they need it most, and it's a mission with no end date in sight.
Dave Rocker is a management consulting executive based in the Atlanta area, with over 30 years of experience in workflow optimization and corporate finance. His philanthropic pursuits focus on providing employment opportunities and guidance to veterans and their families.
###