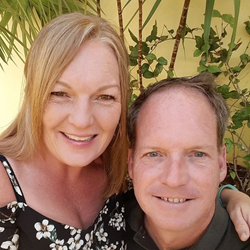 "I cannot forget my mother. She is my bridge. When I needed to get across, she steadied herself long enough for me to run across safely." ~ Renita Weems
(PRWEB) December 13, 2017
Luxury Travel Companions Rob and Connie will be escorting three special Moms on private 'Around The World In Eighty Days' million dollar per person trips of a lifetime in the next twelve months. http://www.theultimateholidaygiftformom.com
These trips of a lifetime are fully customized on the fly to fit the needs of each special Mom they escort. 'On the fly' btw is what they say makes each journey an outstanding adventure not just a trip. Each of the Moms they escort fly first class and stay in five star hotels wherever possible. They eat in the finest of restaurants and experience local attractions in the greatest of ways. And as you can imagine much more is included.
Most Moms dream of traveling around the world but not alone and only while they're healthy. Ultimately, what they really wish for is to go where they want, when they want and to experience the world in their own special way. This is the reason Rob and Connie created these fully escorted ultimate travel gifts of a lifetime for wealthy sons and daughters who don't have the time but still want to give their very special Moms the greatest gift of all.
Due to the eighty days each trip takes Rob and Connie to escort, they can only take three special Moms on tour in the coming year. Clearly, there is no better way to pay homage to very special Moms as with a gift of an 'Around the World in Eighty Days' fully escorted and individualized trip of a lifetime.
Rob has been traveling the world for over 25 years and speaks five different languages. He's been escorting luxury tours as far back as the 80's. Connie is an accomplished personal chef and has a fourth degree black belt in Karate. Together they have traveled to more than 48 countries, landed in hundreds of airports, stayed in some of the most luxurious accommodations, dined everywhere and have experienced this world like nobody else. For more information about Rob and Connie click here.