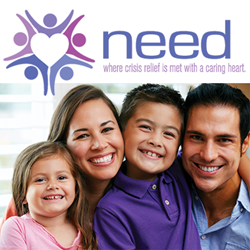 Our team had the opportunity of stopping by at the facility and witnessing the outstanding work that this organization is doing for individuals in the Tarrant County, and we've all decided to join their efforts and lend a hand to help local families struggling with a crisis
FORT WORTH, Texas (PRWEB) December 14, 2017
Jay Adkins, chief executive of the nationwide ProVest Insurance Group, is announcing a charity event being hosted by the firm this holiday season in Fort Worth, Texas. The charity drive aims to raise donations for North East Emergency Distribution (NEED) in Tarrant County, a faith-based nonprofit that provides food, clothing, and financial assistance to families in crisis.
"Our team had the opportunity of stopping by at the facility and witnessing the outstanding work that this organization is doing for individuals in the Tarrant County, and we've all decided to join their efforts and lend a hand to help local families struggling with a crisis," said Adkins.
The firm will be encouraging local support through an invitation based referral system. For each community members that sends in a friend or loved one to receive a no cost insurance quote, the ProVest team will issue a cash donation to NEED.
More information on how to be part of the event can be found here: http://provestinsurance.com/rewards/.
About ProVest Insurance Group
ProVest Insurance Group's mission as a team is to provide the best insurance and financial services in the industry. Their number one job is to protect the current assets clients have worked so hard for, and to help them invest so they can retire with the right amount of money. ProVest's success is measured by customer satisfaction and the value they bring. The capable agents at ProVest can be easily reached at 1-855-298-7427.