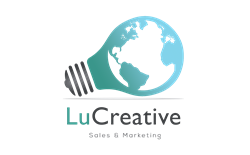 You become who you surround yourself with, so choose wisely
SHEFFIELD, England (PRWEB) December 13, 2017
Outsourced sales and marketing specialist,LuCreative is a strong advocate of entrepreneurship, and has a keen interest in entrepreneur success stories. The direct sales and marketing firm has explored success lessons from Steve Jobs.
About the Firm: http://www.lucreativeuk.com/about/
1. Travel the world and learn new things
At 19 years old, Steve Jobs travelled to India, and in multiple interviews throughout the years, he stated that his travels helped him broaden his perspective. LuCreative believe that travel is critical for development and the firm offers national and international travel opportunities to its contractors. The company believes that time away from the office can help people to see things from a new perspective and come back with a fresh ambition and enthusiasm.
2. Take calculated risks
Being a risk-taker separated Steve Jobs from his competitors. Few CEOs would have taken the decision to develop a new product which would decrease the sale of the company's top-selling product. However, Steve Jobs took the brave decision to build and market the iPhone despite the iPod being its top-selling product. Despite decreasing the sales of the iPod, the iPhone made a huge profit for Apple and dominated the emerging smartphone market. Steve Jobs recognised that to move forward; it's essential to take risks in life. However, those risks must be calculated, and LuCreative concurs with that philosophy. One of the favourite quotes of LuCreative, MD, Connor Hodgson is by Mark Zuckerberg "The biggest risk is not taking any risk... In a world that changing quickly, the only strategy that is guaranteed to fail is not taking risks."
3. Choose your inner circle wisely
Steve Jobs always hired and surrounded himself with like-minded individuals. He recognised Steve Wozniak was better than him when it came to building computers and made the decision to hire him. Jobs worked with people who helped him to achieve massive success in making Apple the most valuable brand in the world. At LuCreative it teaches contractors to assemble a network of people who can help them to achieve success. "You become who you surround yourself with, so choose wisely." Commented Mr Hodgson.
4. Learn from failures and keep moving forward
In 1984, Apple fired Steve Jobs. Instead of choosing to give up, Jobs reacted positively. During his commencement address at Stanford in 2005, he said; "I didn't see it then, but it turned out that getting fired from Apple was the best thing that could have ever happened to me. The heaviness of being successful was replaced by the lightness of being a beginner again, less sure about everything. It freed me to enter one of the most creative periods of my life." At LuCreative the company urges people not to fear failure, but to embrace it, learn from it and use those experiences to move forward.
SOURCE: https://addicted2success.com/success-advice/10-things-we-can-learn-from-the-incredible-steve-jobs/