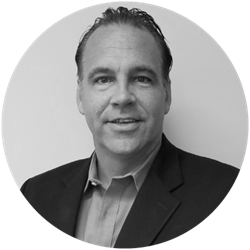 "We believe virtual reality will be a key differentiator in patient treatment and overall disease management," said Neil Keene, President.
HASBROUCK HEIGHTS, N.J. (PRWEB) December 13, 2017
MediSolutions is leading change at the point of care yet again, with the launch of MediVRx. MediVRx will use cutting-edge technology to enhance the way physicians and patients interact. Effective immediately, Neil Keene will serve as the company's President and Brian Peet will serve as Executive Vice President of Commercial Innovation. These appointments are key to furthering the MediSolutions' mission to bring MediVRx to the forefront of patient education, care and adherence.
MediVRx, slated to launch in March of 2018, is a virtual reality educational system designed to take advantage of real time data to improve education at the point of care. The broad library of topics is growing daily and addresses many critical healthcare needs in the market, such as diabetes education, a deeper comprehension of cancer, and cardiovascular disease. Early market research has shown 87% of physicians will use this in their practice, with many proclaiming that MediVRx will help their patients better understand diagnoses and potential outcomes.
"We want to partner with the pharmaceutical community to deliver value to physicians and patients with break through point of care options rooted in technology," said Neil Keene, President. "With over 80% retention rates seen in our research, we believe virtual reality will be a key differentiator in patient treatment and overall disease management."
Physicians are poised to recognize a lift in adherence as MediVRx fulfills a critical unmet need of knowledge retention. Patients will draw direct a parallel between a medication's purpose and the way it works within the human body.
"Every MediVRx patient experience immerses the subject in an educational environment where they can learn by interacting with their medications and condition in a way never before seen," explained Brian Peet, Executive Vice President of Commercial Innovation. "Imagine a patient diagnosed with cancer, seeing firsthand how their body functions from the inside out; learning the way in which cancer is infiltrating their internal system and organs; and then how a proposed medication can directly influence and correct the prognosis. This positive self-imagining, combined with deeper intellectual capacity will extend care and potentially improve outcomes for the people and patients we care so deeply for."
These changes mark a critical point in the company's direction of innovation as MediSolutions expands its offerings. Since the commencement of their flagship product, MediScripts™ in 1981, MediSolutions works with over 150,000 physicians nationwide and predicts vast growth through this new ground-breaking virtual reality tool.
"This is an exciting new phase for MediSolutions where we are building on past success and entering into a rising marketplace for both the patient and the physician," said Joshua Lapsker, Founder and Chairman. "Keene and Peet bring progressive experience and a proven track record of leadership in pharma and biotech digital innovation, which makes them ideal candidates for leading MediSolutions into the next phase of evolution.
About Neil Keene, President
Keene brings over 20 years of digital and multi-channel marketing experience. Since joining MediSolutions, Keene has held multiple levels of strategic multi-channel experience in the Pharmaceutical/Biotech and Medical Device space. Keene worked as Director, Customer Engagement Strategy at Boehringer Ingelheim where he helped to create a new organizational capability and framework for developing an enhanced multi-channel marketing strategy. In addition, he has worked with leading pharmaceutical companies like GlaxoSmithKline, Teva Pharmaceuticals and Forest Laboratories. Keene earned his Bachelor's Degree from The George Washington University and his Executive Master of Business Administration from Villanova University.
About Brian Peet, Executive Vice President Commercial Innovation
With over 20 years of change management and new technology development, Peet is an innovator in the digital and biotechnology space. Peet began his career as a clinical and biostatistical analyst working with cardiology delivery change design. Soon after, he transitioned to pharmaceuticals where he held progressively increasing roles in sales, market research and marketing; including the launch of 15 successful brands at GSK and Endo. Taking a turn, he moved into Deloitte, where he was the Life Science sector lead for the United States. Following this, he helped start up three companies and managed the strategy at Alere, now Abbot, where he was the Vice President of Strategy and Operations, overseeing EMR, patient portals and mobile connected devices across 3,500 hospitals and over 50,000 remote instances in the United States.
About MediSolutions
MediSolutionsis a premier supplier of point of care products for healthcare providers, pharmaceutical companies and patients. Since the launch of their flagship product, MediScripts™ in 1981, MediSolutions has evolved into a cutting edge healthcare service agency offering the MediVRx solution to enhance the patient care experience using virtual reality as a tool to educate and inform on a multitude of treatment options. MediSolutions has been long recognized as a leader in point of care education is excited to deliver MediVRxto empower the healthcare community and lead the point of care revolution and hopefully improve the quality and outcomes for all.
For more information about MediVRx, visit: https://www.medisolutions.healthcare/medivrx/#play_demo
CONTACT
Lauren Reilly
973-476-3080
Lauren(at)knockoutcommunications(dot)com