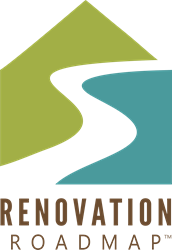 In order to be innovative in the home remodeling industry, it's important to challenge the way things have always been done
RESTON, Va. (PRWEB) December 13, 2017
The Renovation Roadmap Innovator Scholar Award recognizes outstanding students who are passionate about innovation and design, and driven to be influencers of change in today's modern world. Much like using the Renovation Roadmap allows subscribers the opportunity to constantly learn about the renovation process, this scholarship recognizes students who share the same passion for innovation, creative thinking, design and education. The Renovation Roadmap is based on this concept of ongoing education, which its founders believe is essential to technological advancement in the industries of architecture and interior design. The Renovation Roadmap Innovator Scholar Award will be awarded to one exceptional senior in high school pursuing a college degree, or to a current college student striving to further their education. To learn more about the scholarship or to apply, click here. A well educated workforce of tomorrow depends on accessibility to education today.
They are no strangers to innovation. After starting Synergy in 2008 against formidable economic circumstances, Mark, along with his wife and business partner Mina, grew Synergy into a multi-million dollar firm using their proprietary process - the Renovation Roadmap. In addition, they incorporate ground-breaking techniques like using Feng Shui and other Interior Alignment® practices to customize the remodeling experience for their clients.
"We want to help spur the next generation's way of thinking as it relates to design and construction." said Mark Fies. "In order to be innovative in the home remodeling industry, it's important to challenge the way things have always been done and teach others how to think differently."
About Synergy Design & Construction
Synergy Design & Construction is an award-winning design/build home remodeling firm based in Reston, Virginia. Launched at the height of the 2008 recession, their against-all-odds success story has garnered both local and national recognition, several Master Design and Contractor of the Year awards and features on NPR and HGTV. Their commitment to innovative strategies for remodeling success includes the development of a proprietary homeowner interactive educational platform and project management system called The Renovation Roadmap™.