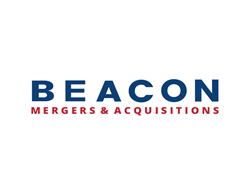 TORONTO (PRWEB) December 19, 2017
Beacon Corporation ("Beacon") is pleased to announce the completion of the sale of Affinity Electronics of Canada ("Affinity") to Drexel Industries ("Drexel"). Beacon acted as an exclusive sell side advisor for Affinity and facilitated the process of valuation, confidential marketing, buyer screening, offer and deal term negotiations, and due diligence.
Affinity, an established 12-year old mobile phone accessories distribution business, was acquired by Drexel, a London, Ontario based retail logistics service and fulfillment provider. By leveraging Affinity's existing customer network, as well as its operational expertise, the acquisition is set to build on the success Drexel has established to date. Affinity's robust roster of product lines, as well as excellent supplier and retailer relations are set to be an excellent complement to the logistics and fulfillment expertise of Drexel.
Beacon ran a carefully planned sale process, targeting regional financial and strategic acquirers. Beacon's deal team was involved in each step of the transaction, and facilitated the ultimate outcome for Affinity Electronics. Affinity selected Drexel Industries as its preferred partner and after several rounds of negotiations and due diligence, the deal was completed in November 2017.
Alex Shteriev, Managing Director, commented on the transaction, "We're delighted to have advised Affinity on this competitive sale process. This is Beacon's ninth transaction in 2017 and our ability to find exit solutions for companies reaffirms Beacon's position as one of Canada's leading M&A advisors in the mid-market sector."
Beacon works with independent family owned businesses throughout Canada and the United States. "Our only focus is offering businesses like Affinity the type of service generally reserved for much larger organizations", commented M. Will Fischtein, President of Beacon. "It is a gratifying process to see the owner's succession plan come to a successful completion" he added.
About Affinity Electronics of Canada
Affinity Electronics of Canada Inc. was incorporated in 2005 and is a wholesale distributor specializing in consumer electronics devices for mobility devices. Representing quality and trusted brands, Affinity represents Bragi, Case Mate, Core Micro, DigiPower, Energizer, Huawei, iBolt.co, Ideal of Sweden, Jabra, Kenu Airframe, Life Proof, Maxwest, OtterBox, Nite Ize, NuPower, Pelican, Samsung, Speck, and Vetta.
About Drexel Industries
Drexel Industries is a hybrid wholesale distribution and 3rd party logistics service provider focused on retail distribution and e-commerce order fulfillment. Through a strong core of strategic partners including Telecommunications providers, national retailer partners, and regional players Drexel connects homes to a myriad of products and services throughout Canada.
About Beacon Corporation
Beacon Corporation is a Toronto based mergers and acquisitions firm. Beacon works with clients that are interested in the confidential sale of their privately held business. Beacon's team of professionals has significant experience and knowledge in guiding clients through each stage of the sale process. Beacon Corporation has successfully managed and handled engagements across all industries and is recognized as a leading M&A advisory firm in the Greater Toronto Area.
http://www.beaconbrokerage.ca
Contact Information
Alex Shteriev
Beacon Corporation
(416) 228 -1200 ex 212
alex@beaconbrokerage.ca
M. Will Fischtein
Beacon Corporation
(416) 228 -1200 ex 330
will@beaconbrokerage.ca