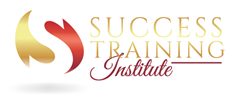 There is now a consensus that soft skills are the key to workforce development, and no company solves the problem better than Success Training Institute
Fort Worth, Texas (PRWEB) December 14, 2017
The New England Venture Summit, hosted by Young Startup Ventures, recently recognized Success Training Institute as a Top Innovator in Education Technology. The event was held in the greater Boston area and was attended by more than a hundred leading venture capital firms who were eager to meet members of the Success Training Institute team.
The company founder and CEO, D. L. Wallace, gave a presentation to the VC groups in attendance regarding the cutting-edge soft skills training programs offered by his organization. "Corporate America has stopped pretending that our degrees matter most," Wallace stated. "There is now a consensus that soft skills are the key to workforce development, and no company solves the problem better than Success Training Institute."
Specializing in creative video lessons of up to eight minutes that can be accessed from any smartphone, Success Training Institute offers certifications in dozens of soft skills courses, including Team Building, Conflict Resolution, Effective Decision-Making, Time Management, and Sales. The courses are offered in both English and Spanish, and subscribers complete short tests after each lesson. The learning management software allows students to gain certifications by passing all tests in the respective courses. The video library includes close to a thousand original classes, with new content being added each month.
"Not only does research support the need for what we do, but thousands of satisfied customers do as well," said Wallace. The US Chamber of Commerce, Harvard University, McDonald's UK, and many other organizations have published recent studies regarding the growing need for soft skills training at all levels. According to the US Chamber of Commerce, seven out of ten recent college grads regret not gaining certifications in soft skills prior to leaving college. McDonald's research revealed more than five hundred thousand jobs in the UK alone will go unfilled due to lack of soft skills training.
Felix Zamora, a former college president, serves as the Director of Curriculum for Success Training Institute and believes the global demand is even greater than studies show. "Just as reading and mathematics are critical to academic success, soft skills are vital for career success."
Success Training Institute offers a one-to-one match with its training courses, which means one-year access is donated to the less fortunate each time a subscriber purchases the one-year subscription. "It's one of the motivating factors for earning soft skills certificates with our company," Wallace stated. "Unlocking the door for someone else to succeed is the essence of a thriving society, and I'm glad we can do our part."
About Success Training Institute:
Offering programs for corporate and retail clients, Success Training Institute is the industry leader in soft skills training and workforce development. Based in Texas, the company serves an array of industries and professions around the globe.