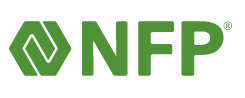 NEW YORK (PRWEB) December 13, 2017
Lenox Wealth Advisors, Inc. (Lenox Wealth), an NFP subsidiary, is pleased to announce the addition of John Kovacs as a Managing Director and Wealth Advisor. Kovacs brings more than 16 years of experience in the financial services industry. In his new capacity, Kovacs will work with clients to manage and grow their wealth portfolios.
Kovacs said, "Lenox Wealth's approach to business aligns well with my philosophy. Its client-centric service model, ability to access industry-leading technology and abundant expert resources will help to properly service our clients' growing needs. I wanted to be with a firm that was large enough in size and scope to give me the support I need, yet small enough to allow me the flexibility to manage my clients with their best interests at heart – and I've found that at Lenox Wealth."
Mike Goldman, Executive Vice President and COO of NFP said, "John is a solid addition to the Lenox Wealth team. With John coming on board, we're well-positioned to continue expanding our Private Client Resources division with broader scale and an enhanced range of financial planning capabilities."
John Kovacs launched his wealth management career at Morgan Stanley in 2001 and joined Merrill Lynch in 2008. An alumnus of Loyola University, Kovacs played NCAA Division 1 golf and graduated with a bachelor's degree from the Sellinger School of Business and Management.
John Kovacs can be reached at jkovacs@lenox-wealth.com or 212-231-9065.
About Lenox Wealth Advisors
Lenox Wealth Advisors develops and connects sophisticated financial plans with custom portfolios for individuals, families, trusts, not-for-profit organizations, and business entities. As an SEC-Registered Investment Advisor (RIA), we have a fiduciary responsibility that defines our client relationships and influences every decision we make on your behalf. This core principle is the foundation of our business. Before developing a financial plan or investment portfolio suited for your specific objectives, we first set out to understand your goals, financial commitments and planning needs. We are uniquely focused on actively managing your portfolio to reflect your needs, your financial plan and market opportunities. For more information, visit http://www.lenox-wealth.com
About NFP
At NFP Corp., our solutions and expertise are matched only by our personal commitment to each client's goals. We're a leading insurance broker and consultant that provides employee benefits, property & casualty, retirement and individual private client solutions through our licensed subsidiaries and affiliates.
NFP has more than 3,800 employees and global capabilities. Our expansive reach gives us access to highly rated insurers, vendors and financial institutions in the industry, while our locally based employees tailor each solution to meet our clients' needs. We've become one of the largest insurance brokerage, consulting and wealth management firms by building enduring relationships with our clients and helping them realize their goals. For more information, visit NFP.com