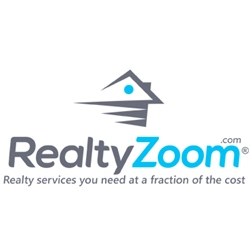 CARLSBAD, Calif. (PRWEB) December 13, 2017
RealtyZoom® (http://www.realtyzoom.com) the forward-thinking, action-oriented real estate firm that is focused on saving homeowners money, is pleased to offer a free home value report in addition to their 1 percent commission services.
"Whether you are ready to sell your home or not, getting a home value report is a smart idea," notes Ryan Call, Founder. "Your home is not just the place where you make memories with your family. It is a largest asset in your financial portfolio. Like any asset, you want it to appreciate over time. Most real estate does appreciate over time, but market factors, and the way you maintain the home, also come into play. To ensure your home is keeping pace with the market, you should find out the value of your home annually. Our free home value report will let you know if you can liquidate the asset at a profit, hold off on selling, or do improvements to the home to raise its value."
RealtyZoom is determined to improve how homeowners interact with real estate agents, and wants hardworking homeowners to keep more of their equity in their pocket. The firm uses technology and a low commission structure to offer first-class services in a way their clients can appreciate and afford.
To get your free value report, visit http://www.realtyzoom.com/marketing/homevaluation
About RealtyZoom Inc.
RealtyZoom is made up of a team of tech-savvy innovators that have real estate experience. They combine this progressive mix of skills to fix the antiquated traditional real estate model, and enable sellers to have a much better experience while keeping more of their equity in their own pockets. RealtyZoom's 15-step selling guide lays out the entire selling process so you can see how you'll be supported by RealtyZoom every step of the way. To take advantage of RealtyZoom's 1% listing service simply click List Now and we'll have your property posted to the MLS in as little as 24 hours.
Contact Details:
Ryan Call
Founder
Carlsbad, CA 92008
Ph: 888-368-9666
Source: RealtyZoom Inc.
###