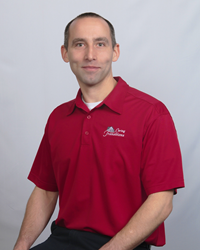 We understand that all of the transitions we face in life are challenging in their own ways and, if we can step in to help when you need someone to help you move, downsize or clear an estate… that's one less thing you have to worry about. - Mark Rogerson
Erie, PA (PRWEB) December 13, 2017
When Mark Rogerson came across Caring Transitions, America's largest resource for managing senior relocations, he realized it was a company even his own family could have used. Now Rogerson is pleased to bring Caring Transitions to his own community with his new business, Caring Transitions of Erie.
Caring Transitions' specially trained team can handle organizing, packing, de-cluttering, moving, resettling, in-person and online estate sales, liquidations, and preparing homes for market. Caring Transitions specializes in managing senior relocations, but the services are also perfect for busy families and individuals in need of assistance. Caring Transitions of Erie serves the city of Erie; Lawrence Park, Northwest Harborcreek, Greene, Greenfield, Millcreek, Summit, Venago, Fairview, McKean, Springfield and Avonia townships; the boroughs of Girard, Lake City and Wesleyville; and the campuses of Gannon, Mercyhurst and Behrend.
Rogerson served in the United States Navy from 2001 to 2005 and then pursued a career in manufacturing. He was looking for something new when he came across Caring Transitions. Rogerson moved a lot as a young adult – 9 times in 10 years – and saw his grandmother go through her own transition, so he understood the value of the work Caring Transitions does to make lives easier.
"Moving, especially as you get older, can be incredibly stressful. I saw how hard it was not only on my grandmother, but also on my dad and his siblings. It's stressful, emotionally draining and can cause real rifts in families," Rogerson said. "I'm looking forward to opening Caring Transitions in this community to help families like my own have a better experience. I want to give people a trustworthy company they can lean on as they face these kinds of transitions in their lives."
Caring Transitions' services are perfect for seniors moving in with family or into a safer living situation as well as busy families and people clearing out the home of a loved one who has passed. All of Caring Transitions' services are customizable, so clients only pay for the services they need – whether that means managing the entire move and estate-clearing or just getting someone resettled into their new place.
"The services we provide at Caring Transitions are really about easing your mind and taking the weight off your shoulders. We understand that all of the transitions we face in life are challenging in their own ways and, if we can step in to help when you need someone to help you move, downsize or clear an estate… that's one less thing you have to worry about. Working with Caring Transitions gives people back time they can spend with their loved ones," Rogerson said.
Caring Transitions of Erie is bonded, insured and their W2 employees have been background checked. For additional information, call (814) 449-9358, email MRogerson(at)CaringTransitions.com or visit http://www.CaringTransitionsErie.com.
About Caring Transitions
Caring Transitions, founded in 2006, is the first national franchising concept specializing in senior relocation and transition services. With more than 200 locations throughout the United States all owned and operated by Certified Relocation and Transition Specialists, Caring Transitions provides clients with supportive moves, auctions, rightsizing and transitions. This includes expert advice plus a well-executed transition plan beginning with the initial sorting of personal belongings through packing, shipping and selling of items to the final clearing and cleaning of the property. For more information, visit http://www.caringtransitions.com or visit us on Facebook.