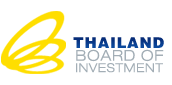 BANGKOK (PRWEB) December 18, 2017
Thailand Board of Investment is pleased to announce the expansion, effective January 1, 2018, of some of the tax incentives offered to companies seeking to establish operations in Thailand's Eastern Economic Corridor (EEC) including the potential extension of the corporate tax exemption, by an additional 2 years, for those establishing operations within designated "Special Industry Promotion Zones" located within the EEC. The board has also extended the application submission deadline for the EEC incentive package until December 30, 2019.
Designated "Special Industry Promotion Zones" within the EEC include the Eastern Airport City (surrounding U-Tapao Airport), the Eastern Economic Corridor of Innovation (EECi), and Digital Park Thailand (EECd).
A company that establishes operations within one of these designated zones is now potentially eligible to have an additional 2-year corporate income tax exemption, on top of normal government concessions. Moreover, once the initial tax exemption period ends, companies are then able to then enjoy a 50% corporate tax reduction for an additional five years.
Thailand's Eastern Economic Corridor (EEC), is a special economic area on the country's eastern seaboard which hosts a significant amount of Thailand's industrial production capacity. The EEC will serve as Thailand's economic center and a strategic gateway to the ASEAN region for many international companies due to its logistical connectivity, access to Thailand's main airports (Suvarnabhumi, Don Mueang, and U-Tapao), deep seaports (Map Ta Phut, Laem Chabang, and Sattahip), roadways, and soon, a double track high-speed railway.
"We're very proud of Thailand's economic growth in 2017, and are expecting similar results in the coming year," said Ms. Duangjai Asawachintachit, Secretary General of Thailand BOI. "Our objective is to make sure Thailand remains one of the world's best places to do business."
The Eastern Airport City, anchored by a newly improved U-Tapao Airport, will offer an expanded passenger terminal that can accommodate up to 3 million travelers per year, a maintenance, repair and overhaul (MRO) hub, a free trade zone, a cargo zone, and an aviation training center, among other features. The development of the Eastern Airport City, which began with the $5.9 billion transformation of U-Tapao airport, will help attract global aerospace companies seeking to capture part of the ASEAN market. Thailand's highly skilled labor workforce is another huge draw, as the country produces over 100,000 engineers per year. Six leading universities offer degrees in aerospace engineering in Thailand. Global aerospace companies such as Triumph Aviation Services Asia and Senior Aerospace, respectively operate an MRO facility and aerospace parts manufacturing facility in the EEC. Airbus is establishing an MRO operation at U-Tapao Airport.
"As one of the world's leading travel destinations, and central location in the ASEAN region, Thailand is already a natural air traffic hub," said Ms. Asawachintachit. "The development of the Eastern Airport City will centralize Thailand's aerospace offering into one central location, cementing the country's status as ASEAN's de facto aerospace hub."
The Thailand Board of Investment's decision to extend the corporate tax exemption comes at a time of strong economic expansion for Thailand. A 2017 World Bank report puts Thailand's economic growth at 3.5% for the year, and projects that Thailand's economy will grow another 3.6% in 2018. The country was also recently ranked number 26 on the World Bank's 2018 Ease of Doing Business report, up 20 spots from the previous year. BOI's economic incentives are meant to maintain this upward trajectory by continuing to attract businesses seeking a foothold in the ASEAN region
About BOI
The Thailand Board of Investment (BOI) is the investment promotion agency for Thailand that facilitates foreign direct investment. BOI's services are free of charge and customized to help business succeed in Thailand. For more information, please visit http://www.boi.go.th and http://www.thinkasiainvestthailand.com.