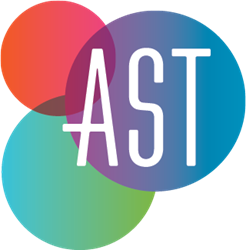 We are excited to be able to offer clinic services to children with autism and their families in the Northshore region. - Dr. Rebecca Mandal-Blasio
(PRWEB) December 15, 2017
COVINGTON, Louisiana: Autism Spectrum Therapies (AST) will celebrate the grand opening of their new Early Learning Center in Covington, Louisiana with a ribbon cutting ceremony and open house on Thursday, January 18, 2018 at 10am CST. The opening event invites local families, businesses and community leaders to see the new center and enjoy a day of community celebrating individuals with autism, their families and the community resources available to support them.
The AST Covington Learning Center is located at:
500 River Highlands Blvd.
Suite 700
Covington, LA 70433
Autism Spectrum Therapies (AST) is one of the nation's leading providers of Applied Behavior Analysis (ABA), the most widely researched and empirically validated treatment available for individuals with Autism, and they are is proud to be able to offer more early intervention services with the opening of their new clinic. AST opened their first Early Learning Center in New Orleans in 2015, and moved to the Elmwood location where it currently remains in 2016. AST's Clinical Director for the Greater New Orleans Area, Dr. Rebecca Mandal-Blasio shared, "We are excited to be able to offer clinic services to children with autism and their families in the Northshore region. Parents have expressed the need for services in this area that can assist with communication, social skills, feeding, and other related self-help skills while decreasing problem behavior. The Learning Center enables us to fill this need and also allows us to support younger children in gaining many of the necessary skills for entering kindergarten and general education settings."
The new center will be open from 8:30am-3:30pm serving children ages 18 months to 5 years old, focusing on building critical communication, social, and independent living skills as well as feeding services. These goals are achieved through a range of methods including discrete trial teaching and natural environment teaching, but always with a heavy focus on play based strategies to keep children engaged. AST plans to add an after school program for school-aged children in the coming months. Programs are available year-round with individual one-on-one support from a highly trained Behavior Interventionist and Board Certified Behavior Analyst who tailor program goals to each child's specific needs.
About Autism Spectrum Therapies:
Autism Spectrum Therapies (AST) is one of the premier providers of behavior therapy based on the principles of Applied Behavior Analysis (ABA) in the country. AST's mission is to foster growth and new possibilities for their extraordinary clients and staff. For more than 15 years, AST and its affiliates have collaborated with families and caregivers to deliver individualized treatment plans based on rigorous data-analysis and a family-centric approach. AST offers services across 8 states in client's homes, schools, and communities, as well as in its AST Learning Centers. Learn more at http://autismtherapies.com.
Explore AST's website at http://www.autismtherapies.com and discover how Autism Spectrum Therapies is helping individuals with autism achieve their full potential.
About Autism:
According to the Centers for Disease Control and Prevention (CDC), an estimated 1 in 68 children is on the autism spectrum. Autism, or autism spectrum disorder, refers to a broad range of conditions characterized by challenges with social skills, repetitive behaviors, speech and nonverbal communication, as well as unique abilities.