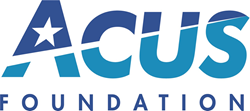 Acus Foundation's mission is to educate military physicians in the science and art of medical acupuncture
BERKELEY, Calif. (PRWEB) December 14, 2017
Acus Foundation, a nonprofit that trains military doctors in medical acupuncture, announced today that founder Dr. Joseph Helms has been named by Oprah Magazine as one of fourteen 2018 Health Heroes. He also received recognition as Oprah's 2018 Opioid Fighter.
Helms, who graduated from UCLA medical school said, "Being trained in medical acupuncture as well as conventional medicine gives physicians a choice. Instead of pills, the doctor can suggest acupuncture first."
This attitude of "think acupuncture first" has transformed the Family Medicine Residency at Nellis AFB where Helms trains doctors. In the one year since medical acupuncture was introduced throughout the clinic, the number of opioid prescriptions written for patients dropped 45 percent.
"Our goal is for every service member and veteran going into a primary care clinic to have an acupuncture option," said Helms. "At Nellis, we have demonstrated that it reduces pain and stress, and helps to wean people off opioids."
Executive Director Stephanie Hom said, "We are proud that Dr. Helms has received this honor. Now more people will learn how we can help our service members and veterans to heal their physical and emotional wounds without addiction. Soldiers write to us saying they had given up hope, but acupuncture treatments saved their lives and cured their addictions."
Helms's vision for Acus Foundation includes the expansion of its medical acupuncture training programs to additional Air Force Bases, other branches of the Armed Services, and the VA; broaden and also to expand Acus research projects that assess the clinical and social impacts of medical acupuncture.
Since 2015 Helms and the Acus team have trained more than 400 physicians in medical acupuncture. At the Acus flagship program on Nellis AFB every patient can receive acupuncture at every appointment, without long waiting lists or referrals.
About Acus Foundation
Acus Foundation is a 501(c)(3) not-for-profit organization that saves lives of veterans and services members with medical acupuncture. Our mission is to train qualified military health care providers to use acupuncture as a medical treatment option for service-related pain and stress, especially as an alternative to opioids. The Acus philosophy is more needles, fewer pills. Since 2015, the Acus team has trained more than 400 qualified providers who have treated tens of thousands of active-duty and veteran patients worldwide. At our flagship program, opioid prescriptions dropped by 45% in one year with the introduction of medical acupuncture to the clinic. Learn more at http://www.acusfoundation.org.
For additional information and media inquiries, contact Andrea Burnett at andrea(at)andreaburnett(dot)com or 650.207.0917.