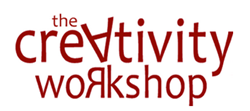 New York, New York (PRWEB) December 14, 2017
Representatives with The Creativity Workshop announced today that its June 30 – July 4, 2018 creativity workshop marks its 19th consecutive year hosting a workshop in Barcelona.
Ceci Glusman, spokesperson for The Creativity Workshop, said the Creativity Workshop in Barcelona will meet for five days, three-and-a-half hours per day, from 9:00 AM to 12:30 PM. "Participants will have the rest of the time to wander around Barcelona and the vicinity," said Glusman.
Class, according to Glusman, will take place at Hotel Gran Derby Suite.
As to why anyone should sign up for The Creativity Workshop in Barcelona, Lalita Noronha, author, and fiction editor of The Baltimore Review, said, "Absolutely amazing things happen when you take flight at The Creativity Workshop."
Noronha went on to say that participants "will return to earth, magically transformed."
"Each morning in Barcelona, we awoke to blue, sunny skies and a warm Mediterranean breeze," she said, before adding, "We spread out with our journals and colored pencils nearby, and then, lulled by the cadence of our instructor's musical voice, we switched off the editor in our heads and set out to capture lost dreams."
The Creativity Workshop has taught creativity all over the world since 1993. Participants come from many different countries and professional fields, including business, education, psychology, the sciences, and the arts.
Glusman pointed out that The Creativity Workshop is offering its interactive courses in other culture-rich cities including Verona, June 11 – 15; Crete, June 20 – 24; and Prague, July 9 – 13, 2018.
Barcelona, Glusman noted, is a city of extraordinary architecture, world-class museums, chic beaches, and tranquil parks, boasting a fabulous nightlife and seafood to die for.
"There is a beautiful beachfront/restaurant district where you can stroll, sunbathe, swim, or people-watch," Glusman said. "The sounds and sights of this dynamic city will fuel creative endeavors in the Workshop, while the techniques we explore in class will heighten participants' appreciation of Barcelona."
For more information, please visit: https://creativityworkshop.com/creativity-workshop-in-barcelona.html and https://creativityworkshop.com/whoweare.html
About The Creativity Workshop
The Creativity Workshop is based in New York City and is taught around the world.
The Creativity Workshop was established in 1993 by educator and writer Shelley Berc and multimedia artist Alejandro Fogel. The organization is dedicated to teaching individuals and groups about creative processes.
Contact Details:
The Creativity Workshop
One Columbus Place
40th Floor Suite N40F
New York, NY 10019
Tel: (212) 203-3252
Email: questions(at)creativityworkshop(dot)com
Source: The Creativity Workshop