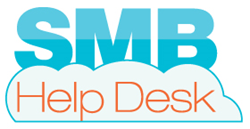 CHICAGO (PRWEB) January 03, 2018
The SMB Help Desk, LLC has been named a 2017 National Winner for the Best and Brightest Companies To Work for in the Nation® by the National Association for Business Resources (NABR).
The annual award is focused on honoring companies that distinguish themselves as having the most innovative and thoughtful human resources approach. The winners of this prestigious award are pooled by employee size and evaluated by an independent research firm on various categories including: Compensation, Benefits and Employee Solutions; Employee Enrichment, Engagement and Retention; Employee Education and Development; Recruitment, Selection and Orientation; Employee Achievement and Recognition; Communication and Shared Vision; Diversity and Inclusion; Work-Life Balance; Community Initiatives; and Strategic Company Performance.
"Winning this is really exciting to us as each year, we strive to have the best environment for our employees. We are constantly looking at new and creative ways to make the employee experience fulfilling and exciting. Our team members need to be given every opportunity to be able to reach their personal and professional goals. Our vision has always been to be a company unlike any other." – Marvin Korves, President, The SMB Help Desk.
About the Best and Brightest Programs
The Best and Brightest Companies to Work For® is a program of the National Association For Business Resources that provides the business community with the opportunity to gain recognition, showcase their best practices and demonstrate why they are an ideal place for employees to work. This national program celebrates those companies that are making better business, creating richer lives and building a stronger community as a whole.
To view a list of companies recognized this year, visit: http://101bestandbrightest.com/events/2017-best-brightest-companies-work-nation/winners/
About The SMB Help Desk, LLC.
The SMB Help Desk, LLC. is an award-winning IT consulting organization specializing in delivering innovative cloud-based technology solutions to small and medium sized businesses. The SMB Help Desk, LLC. provides consulting services on Salesforce® solutions, Microsoft solutions including Office 365 and Azure, Infrastructure support, and a full service managed IT services offering.
Headquartered in Chicago, IL, with a second office in Austin, TX, The SMB Help Desk, LLC. has been named to the Nation's Best & Brightest Companies to Work For from 2014 to 2017. As a Microsoft Gold Certified Partner and a Salesforce® silver consulting partner, The SMB Help Desk, LLC. provides unparalleled experience to customers both locally and nationwide.