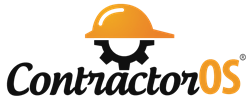 Get Started With Your 7 Day Risk Free Trial Today!
SOUTH PORTLAND, Maine (PRWEB) December 16, 2017
Attention Contractors.. New Contractor Software & Contractor Website For Only $1 .. Contractor OS Is Now LIVE! ... Contractor OS is now available for any contracting business. With the power of an SSL high-powered server your new software and website will be launched in just minutes. We invite you to take Contractor OS for test drive for only $1 Risk Free. This complete system has been designed from a contractor who has over 30 years experience building homes and selling home improvement products.
Amazing New Software For Contractors
If anyone is thinking about starting your own contracting business then they should look into this incredible business system. Within minutes they can have a brand new mobile optimize website, and a complete web-based software estimating platform with our built in COS - eSign digital signature system.
Revolutionary Digital Signature System
Contractor OS has created the best contractor estimating software on the market today, this has been tested by smaller contractors and large contractors all over the United States. Some of the features of this residential general contractor software include their very own back office to keep track of all their files digitally and have a website that is connected directly with their software, so this is going to save them a lot of time from multiple data entry points. What that means is when their customer or their office person enters a new customer In through the website, it goes into the contractors software automatically and send them and their new customer a SMS text message of the scheduled appointment, and also sends out emails confirming the appointment automatically.
Be The First Contractor In The Area With COS
Once a customer has been entered into your software contractors will be able to email the client and send the estimate and then have them sign digitally which saves them time and money. They will have nothing to lose, and everything to gain, and that why we want to tell them about this opportunity to help them grow their contracting business.
People say all the time "Have you ever been at the right place at the wrong time" and then they say, "Wow, I should've done that!" This is opportunity knocking and here's a chance for contractors to get the best contractor software for their contracting business, their business depends on them making the right decision!
Hurry, Only Limited Spots Available
All contracting business owner families depend on them making the right decision. We tell contractors, don't let bad business decisions change the way their families live. This contractor software has been developed to help contractors grow their business or help them start their business. We have included so many features including our insurance company tab that helps contractors who are working with insurance companies to handle claims.
Exclusive Contractor Website & Contractor Estimating Software
They can upload photos, and then they can create an estimate within minutes and then automatically email it over to the insurance company. If they want to organize their contracting business and make it more efficient and profitable in every way, then they should go ahead and use our complete contracting business software & contractor website that's included at no additional cost for only $1 Today! Contractor can go to contractoros.net and take their 7 Day Risk Free test drive… Contractors Click Here and take a Risk Free Test Drive.