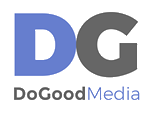 NEW YORK (PRWEB) December 18, 2017
DoGood Media, LLC, one advertiser, one consumer, one community at a time, today announced it has made two new executive hires. Stephen Jepson has joined as Chief Revenue Officer and Clement Shimizu has joined as Vice President of Engineering.
"We are on an incredible trajectory in terms of innovation, revenue, and talent," said Jerome Shimizu, co-founder and CEO of DoGood Media. "Stephen and Clement have extensive experience with high-growth startups, we will be able to continue to grow the company, expand our reach, and provide more value to our customers."
Stephen Jepson joins DoGood Media as Chief Revenue Officer. Stephen is focused on driving sales and client growth. Prior to joining DoGood Media, he lead Millward Brown Digital's media measurement and advertising effectiveness solutions across the U.S. Stephen's two decades of experience makes him well known in the industry as a thought leader around new and emerging media across both online and offline advertising.
Clement Shimizu joins DoGood Media as VP of Engineering. Clement has dedicated his life to serving artists, designers, and other creative people through technological innovation, Clement earned a PhD in Computer Science and a BS in Mathematics with specialization in Color Science and Computer Graphics. Received NASA "Major Space Act Award" for work with The Elumenati in contributions to NASA's Eyes.
About DoGood Media
Founded by marketing analytics and consumer digital behavioral experts we take a data driven evolutionary approach to media. DoGood Media believes doing good by our partners can also do good by the consumers and the communities we serve and are passionate about creating maximum return on investment in a brand safe environment that creates great, engaging opportunities for advertising partners as well as the consumers viewing them. We are focused on exclusive video content for consumers, the industry's fastest growing recommendation engine for publishers, patent pending viewability technology and results driven advertising for marketers. We deliver very large, highly viewable, clutter free ads to our clients across all digital devices. For more information on DoGood Media, visit us at DoGood-Media.com