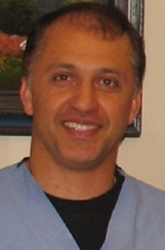 TORRANCE, Calif. (PRWEB) December 15, 2017
Torrance dentist, Dr. Robert Mondavi, is now offering a special New Patient Package. For a limited time, new patients can take advantage of this special offer, which includes a complete dental checkup and a dental cleaning for just $49. Along with a new patient exam and cleaning, patients will also receive a free home bleaching kit, as long as their mouth is free of any cavities or carries and existing restorations do not have any leakage, wear and tear, and are not broken.
Regular dental checkups and cleanings are among the most important things a person can do for his or her smile. Checkups provide Dr. Mondavi to identify any potential problems that a patient might not see, feel or suspect. Without an obvious cavity, pain, bleeding or other symptoms, patients rarely seek dental care. This can allow dental diseases to progress to advanced stages before symptoms are apparent.
Dental cleanings and checkups can also help:

Prevent bad breath
Prevent tooth loss
Prevent gum disease
Keep smiles bright and white
Help maintain better overall health
The teeth whitening kit is a great addition to the new patient exam. Teeth can become stained over time due to both natural factors and lifestyle habits. During a cleaning, superficial stains are buffed away, and teeth can be whitened more effectively with topical teeth whiteners. The free professional teeth whitening kit can help patients achieve dramatically whiter results than over-the-counter kits.
Torrance dentist Dr. Mondavi's staff provides patients with comprehensive answers to their questions and helps them explore their options and alternatives as they decide the best treatment plans to meet their needs. Patients can take advantage of flexible payment options and convenient financing plans.
"Because my staff and I are trained yearly on the newest, most advanced procedures, I'm able to exceed patient expectations," Dr. Mondavi said. "With every patient who comes in, we try to make their experience comfortable and enjoyable." Dr. Mondavi and his team offer comprehensive dental care for the whole family.
About Dr. Mondavi
A graduate of the University of the Pacific, San Francisco, Dr. Mondavi has completed numerous advanced programs with special courses in implant training and cosmetic dentistry. He offers complete dental care that includes orthodontics and braces, restorative dentistry, dental implants, periodontal treatments, dentures, nightguards, root canals, Invisalign, dental veneers and smile makeovers.