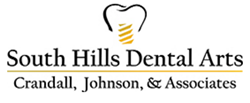 PITTSBURGH (PRWEB) December 20, 2017
New patients with symptoms of temporomandibular joint disorder (TMD) including, jaw pain or bruxism in Pittsburgh, PA or Upper St. Clair, PA, are now welcome to receive temporomandibular joint (TMJ) treatment from Drs. Steven Crandall, Karen Johnson and Kathy Lopez, without a referral. If left untreated, TMJ issues can become very painful and can even interfere with the jaw's ability to properly open and close.
The temporomandibular joint is located on either side of the jaw and connects the lower jaw to the skull, just in front of the ear. If a patient has malocclusion or when the joint itself or the muscles around it function improperly, the condition is often referred to as temporomandibular joint disorder (TMD). Although the cause of TMD is not yet fully understood, it is believed that bruxism (chronic teeth grinding or clenching) can lead to TMD. Those who think they have bruxism in Pittsburgh or Upper St. Clair, PA, are encouraged to receive an evaluation and find out if they could benefit from TMJ treatment.
Common symptoms of TMD include moderate to severe pain in the jaw and the muscles surrounding the neck and face, jaw stiffness, frequent headaches and difficulty opening the mouth. Lockjaw is also a possible symptom of TMD and occurs when the jaw becomes stuck or "locked" in one position. If this happens, prompt treatment is essential. Drs. Crandall, Johnson and Lopez recommend that patients with any of these common TMD symptoms receive a consultation as quickly as possible.
Treatments for TMD vary depending on the underlying cause and severity of the problem. They may include correcting malocclusion, lifestyle changes to reduce stress, Botox® for muscle tension relief, cortisone shots or anti-inflammatory medication. Patients may also be instructed to wear a night guard to prevent bruxism or to utilize the TruDenta® treatment system, which combines cold laser, trigger point, micro current and ultrasound technology to manage symptoms.
Drs. Crandall, Johnson and Lopez encourage patients with symptoms of TMD such as frequent headaches, jaw pain and bruxism in Pittsburgh, PA and the Upper St. Clair, PA area, to receive TMJ treatment at their earliest convenience. Appointments can be arranged by calling South Hills Dental Arts at 412-922-9292.
About the Doctor
South Hills Dental Arts offers individualized dental care to patients in the Upper St. Clair, PA and Pittsburgh, PA areas. Dr. Steven Crandall, Dr. Karen Johnson and Dr. Kathy Lopez offer experienced dental implant, TMJ, and Invisalign® treatments along with a wide variety of other services at their two office locations. The entire team at South Hills Dental Arts, understand the importance of learning the most cutting-edge treatment techniques to ensure each patient receives effective and comfortable treatment. To learn more about Dr. Crandall, Dr. Johnson and Dr. Lopez or the services they offer, please visit their website at http://www.southhillsdentalarts.com. To schedule an appointment at their Upper St. Clair office call 412-833-6166 or 412-922-9292 for the Ingram Crafton office location in Pittsburgh, PA.