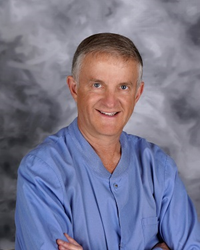 AGOURA HILLS, Calif. (PRWEB) December 15, 2017
More than nine out of 10 Americans under the age of 64 have some degree of tooth decay, according to a report published by the CDC's National Center for Health Statistics. Although the outer layer of teeth, or enamel, is the hardest substance in the human body, it can be destroyed by bacteria. Oral bacteria break down food and release acids that decay the enamel. Over time, this can lead to a cavity, which cannot be reversed. Agoura Hills cosmetic dentist, Dr. Philip Shindler, comments on a recent study that links genes to the bacteria to blame for tooth decay.
The microbiome in a human mouth is affected by many things, including genetics, according to a recent study that was published in "Cell Host & Microbe." During the study, researchers evaluated 485 twins so that they could eliminate questions of nature versus nurture. The 205 identical twins had oral microbiomes that were more similar than those of the 280 fraternal twins, which the researchers theorized indicated that genetics influence oral bacteria. However, researchers emphasized that the bacterial strains most strongly linked to genetics were not those linked to tooth decay. Lifestyle and dietary habits tended to be responsible for higher rates of decay and decay-causing bacteria.
Tooth decay is not the only major public health issue; gum disease is also common and associated with tooth loss and major dental health issues. Both tooth decay and gum disease are highly preventable. One of the most basic cavity prevention measures is plaque removal and a diet low in sugar. Bacteria live in plaque and feed on sugar, so brushing, flossing and limited sugar consumption targets the factors that cause tooth decay.
About Dr. Philip Shindler
Dr. Shindler offers comprehensive dental treatments such as cosmetic dentistry, tooth-colored fillings, preventive exams and cleanings, porcelain crowns, dental implant restorations, Invisalign, porcelain veneers, Kor whitening, inlays and onlays, same day crowns, sedation dentistry, and treatments for bruxism and sleep apnea. A graduate of WITS University in South Africa, Dr. Shindler completed a postgraduate program at UCLA in 1981. He is a member of the American Dental Association, the California Dental Association and the Alpha Omega Dental Society.
Source: https://www.medicalnewstoday.com/articles/319393.php