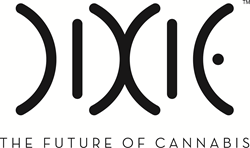 DENVER (PRWEB) December 18, 2017
Dixie Brands, Inc. (Dixie), the owner of Dixie Elixirs & Edibles, Therabis, and Aceso Wellness, announced today that it has agreed on terms to partner with Rose Capital, as its ongoing capital and strategic partner. Rose is partnering with Dixie management in a mutually designed market expansion and growth plan and will be providing on-going growth capital, strategic advisory and operational partnership. The new financing has been fully structured and is contingent on final documentation and necessary Dixie shareholder and Rose investment committee approvals. The Rose and Dixie partnership is underpinned by the same vision and thesis for the future of cannabis consumer packaged goods ("CPG") and the need for best-in-class, responsible, consistent and dependable cannabis CPG manufacturers. This partnership reflects the marriage of the best-in-class product branding, brand awareness, and footprint of Dixie Brands with the best-in-class financial and operational expertise of Rose Capital and their strategic relationships.
As part of the broader strategic partnership, Tripp Keber, Dixie's current President and CEO, will be joining the team at BR Brands, where he will lead brand partnership / acquisition initiatives. BR Brands will leverage Keber's extensive network, entrepreneurial background and expansive knowledge of the North American legal cannabis industry to identify, incubate and integrate the strong brands and operators into the BR Brands ecosystem. With Keber's move, Dixie's Co-Founder and current Chief Operating Officer, Chuck Smith, will assume the role of President and CEO of Dixie Brands, Inc.
"Today's announcements are further validation of the brand strength and national recognition we have developed with Dixie," said Chuck Smith, President and CEO of Dixie Brands, Inc. "Our partnership with Rose Capital is the exact catalyst we need to take Dixie's best-in-class product branding, market position, and existing footprint to drive the explosive growth that Dixie is poised to capture."
"On both a personal, and professional level, I am so honored to be part of this new partnership in this industry," said Tripp Keber. "Although I am embarking on a new journey with BR Brands, it is truly just an extension of the vision that I saw for Dixie, and the industry, when I established Dixie with my partner and friend, Chuck Smith. I am eager to continue driving the evolution of the Cannabis market forward with BR Brands. I am able to take on this new venture because of the solid position Dixie is in, to execute our explosive growth strategy in 2018 with the leadership of Chuck and the great team of dedicated professionals at Dixie. There is much more to come for both BR Brands and Dixie and I am excited to be able to help shape the future of both."
ABOUT DIXIE BRANDS, INC.
Located in Denver, Colorado, Dixie Brands, Inc., (Dixie) through its affiliates across the country, has been formulating and producing award-winning THC and Full Spectrum Hemp Oil-infused products since 2009. What began as a single flagship product, the Dixie Elixir (a THC-infused soda), has now expanded to over 30 different products across over 100 SKUs, representing the industry's finest edibles, tinctures, topicals and connoisseur grade extractions. In addition, Dixie Brands has launched two new cannabinoid product lines: Aceso Wellness, is a suite of "hemp 2.0" products designed to provide general wellness and relief from minor aches and pains as well as mild-anxiety. Therabis is a pet supplement formulated by an experienced veterinarian and designed to provide pets, and their owners, with relief from itching and mild-anxiety as well as providing greater joint mobility. To find out more about Dixie's innovative products, or about how Dixie is building the future of cannabis, please visit us at http://www.dixiebrands.com.
ABOUT BR BRANDS, A Rose Capital Affiliate
BR Brands is a brand incubator and consolidator focused solely on the identification, incubation and integration of the best-in-class brands and operators in the North American legal cannabis sector. BR Brands aims to connect its partners with collaborative and strategic partnerships, as well as capital, to brands of all sizes across North America to drive growth and market expansion. Existing BR Brand partners includes the full product suite of Mary's Medicinals, Mary's Nutritionals, Mary's Whole Pet; Dixie Brands, Therabis, and Aceso.
ABOUT ROSE CAPITAL
Rose Capital is a strategic advisor and investment vehicle focused on the global medical and adult use legal cannabis sector. It is backed by a small consortium of partners looking to access the industry through a diversified long-term, value-focused cannabis vehicle. Rose Capital manages an ecosystem of best-in-class operating assets across the data & analytics & compliance, distribution & logistics, and the consumer products & contract manufacturing verticals of the US cannabis market, expanding globally. Please visit us at http://www.boldrosecapital.com.