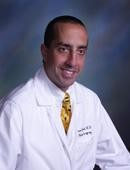 SAN DIEGO (PRWEB) December 21, 2017
Pousti Plastic Surgery is pleased to announce winning San Diego CityBeat's 2017 "Best Of" Award for the Best Cosmetic Surgeon category. The San Diego plastic surgery practice was nominated earlier this year for this award, and was in competition with four other San Diego based plastic surgery practices. As a result of this, the surgical practice has experienced a direct increase in their out of town patient base, specifically from the greater Las Vegas area including outlying areas such as Henderson and even north from Reno.
Despite an overwhelming number of cosmetic surgeons in the Las Vegas area, patients of Pousti Plastic Surgery opt to travel to San Diego due to double board certified Dr. Pousti's exceptional reputation and experience, particularly with Las Vegas patients.
Pousti Plastic Surgery has developed a streamlined approach in serving out of town patients from Las Vegas, requiring a more effective communication strategy for patient success. Breast augmentation and revisionary breast surgery are among the most popular procedures for Las Vegas based patients.
San Diego CityBeat is the leading, alternative print and online news and entertainment weekly in San Diego with a focus on arts, music, entertainment, politics, food and drink with weekly print circulation of 159,000 and over 200,000 monthly online visitors.
Dr. Tom Pousti, MD, F.A.C.S, is the chief surgeon and medical director of Pousti Plastic Surgery. He is double board certified in both general surgery, and plastic and reconstruction surgery. Dr. Pousti completed his plastic surgery training at Harvard University and trained with expert and world-renowned surgeons at the Brigham and Woman's Hospital in Boston, Massachusetts.
Pousti Plastic Surgery specializes in various types of cosmetic procedures, including breast augmentation, breast revision, fat reduction, body contouring, facial rejuvenation, and other types of revisionary surgery. Dr. Pousti sees patients from across the United States and around the world. He believes in individualizing every surgery to meet and exceed each patient's expectations.
For more information on scheduling out of town patient procedures, to read patient testimonials, or to learn more about Dr. Pousti and his San Diego practice, please visit their website at http://www.poustiplasticsurgery.com or call (619) 466-8851.