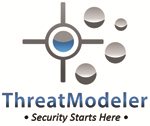 Integrate end-to-end security throughout your customer's SDLC.
JERSEY CITY, N.J. (PRWEB) December 19, 2017
The new mantra in organizational cybersecurity is that security is everyone's concern. ThreatModeler has taken this one step further by making its enterprise threat modeling solution available for use and resale to security consultants and contractors.
"We recognize that many organizations outsource some or all of their cybersecurity functions to consultants and outside vendors," says Mark Meyer, Chief Revenue Officer of ThreatModeler. "Our aim is to provide access to a strategic platform to support our partners so they can efficiently integrate end-to-end security throughout their customers' SDLC. Our new partner program is available on a pay-as-you-go basis, or partners can take advantage of enterprise bundled pricing."
"Until now, enterprise threat modeling platforms that provide consistent, concrete, actionable outputs were only available as a security solution for large organizations," says Anurag "Archie" Agarwal, founder of ThreatModeler and chief technical architect of ThreatModeler™. "Smaller organizations and SMBs who already outsourced their cybersecurity programs due to resource limitations had little access to the best security tools available."
The ThreatModeler Partner Program provides licensure for security companies and professionals to create threat models and information for their customers under their own branding. "The end recipient of the threat model output remains the customers of our partners," says Meyer, "we simply provide the technical platform our partners need to scale their business and become more efficient and effective."
Partners pay for access to the ThreatModeler™ solution based on the number of threat models they create. Partners may also resell access the ThreatModeler™ platform to their customers.
"We believe this program will be a great win-win for all parties," says Agarwal, "especially the end-customers who will for the first time be able to understand their comprehensive attack surface, their attacking population, and the effectiveness of their compensating controls."
Using the ThreatModeler™ platform, security experts and non-experts can quickly build threat models of applications as well as infrastructures, IoT/embedded and mobile devices, and industry control systems, and cyber-physical systems. Individual threat models may be nested within one another to identify potential issues caused by application interactions, shared components, and third party systems. Nesting allows organizations to understand potential upstream threats and the downstream impact should a threat be realized.
ThreatModeler™ also provides a first-of-its-kind enterprise dashboard that allows for a high-level view of an organization's entire threat portfolio and risk profile. Using the dashboard participants in the Partner Program will be able to identify and analyze their customers' comprehensive attack surface and understand the relevance and potential impact new threats pose across each customer's organization.
The new Partner Program is available to qualified security professionals and contractors. Interested parties are encouraged to visit the website at http://www.threatmodeler.com for more information about how ThreatModeler™ provides solutions for enterprise security needs. From there individuals may request a live demo of ThreatModeler™ and have their specific questions answered.
About ThreatModeler
Security Starts with ThreatModeler™ - the industry's #1 Automated Threat Modeling Platform.
ThreatModeler™ is an innovative enterprise threat modeling platform that helps organizations fully integrate security into their SDLC and reduce their overall risk posture. Our unique methodology automatically and seamlessly integrates security within existing agile and DevOps workflows. By identifying and mitigating potential security threats early in the SDLC – prior to implementing SAST and DAST, ThreatModeler™ simplifies efforts associated with developing secure applications. ThreatModeler™ then empowers enterprise IT organizations to map their unique secure requirements and policies directly into their enterprise cyber ecosystem – providing real-time situational awareness about their current threat portfolio and risk conditions.