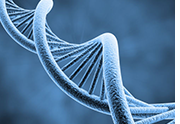 We feel a responsibility to do whatever we can through research to identify those protocols that are working most effectively and safely for patients.
WASHINGTON (PRWEB) December 20, 2017
During the recent 2017 American Society for Reproductive Medicine's (ASRM) Scientific Congress & Expo in San Antonio, TX, physicians and clinical research scientists at Shady Grove Fertility (SGF)—a premier network of infertility and IVF centers that span Maryland, Pennsylvania, Virginia, Georgia, and Washington, D.C.—presented a study that revealed that the IVF trigger type does not impact aneuploidy rates in PGS embryos. The objective of the retrospective research study was to determine if the use of a GnRH agonist to trigger ovulation had any undesirable effects on the quality of the resulting embryos.
Until recently, human chorionic gonadotropin (hCG) was the only option available to trigger ovulation for IVF. Thanks to advancements in assistive reproductive technologies, doctors now have another tool at their disposal— GnRHa, or Lupron®.
Though both hCG and GnRHa are used to achieve the same result (egg maturation for IVF), they differ in their mechanism. As SGF research fellow Lauren Bishop explains, "hCG acts directly on the ovaries to induce ovulation. GnRH works in the pituitary to indirectly stimulate ovulation." Bishop elaborates, "Because of this difference, through the use of GnRHa, doctors can more closely mimic the ovulation a woman would experience if she weren't being stimulated."
While hCG may be the appropriate option for many women, the use of this hormone does present some risk of ovarian hyperstimulation syndrome (OHSS). Women who develop OHSS may experience mild to moderate abdominal discomfort, abdominal bloating, nausea, and other symptoms.
Approximately 5 percent of women who use hCG to stimulate ovulation develop OHSS. Through the use of GnRH, on the other hand, doctors can substantially decrease this risk, as the prevalence of OHSS associated with the use of GnRHa is case reportable, or exceptionally rare. Given the decreased risk of OHSS, the use of GnRHa in place of hCG can be highly preferable, especially for women who are at the greatest risk of developing OHSS, such as women with polycystic ovarian syndrome (PCOS).
"As we are adopting this different trigger, which reduces hyperstimulation risks, we wanted to make sure that in reducing this risk we are not introducing other problems," explains Kevin S. Richter, Ph.D., Co-Director of Research at SGF.
To make this determination, researchers retrospectively analyzed 3,049 embryo biopsies, representing 707 IVF cycles for 543 unique patients. SGF researchers compared embryo biopsy results of those patients who were treated with hCG as a trigger with those treated with GnRHa.
Researchers specifically looked at aneuploidy rates—the rates at which these embryos had an abnormal number of chromosomes. This metric is assessed through the performance of preimplantation genetic screening (PGS), a process through which the genetic normality of an embryo is measured. Doctors perform PGS in approximately 30 percent of all IVF cycles and are particularly prone to use this screening procedure if a woman has a history of unsuccessful IVF cycles.
Researchers selected this measure of embryonic health because "it's one commonly used to determine how healthy and viable an embryo is. If it's not chromosomally normal, it's not going to develop properly," says Bishop.
In comparing the rates of aneuploidy among women who used hCG as a trigger to those who used GnRHa as a trigger, researchers found no appreciable difference. This finding strongly suggests that hCG and GnRHa can be used interchangeably without increasing risk of genetic abnormality in the resulting embryos.
"It's reassuring to patients to know that we have a safer option for them, and it doesn't affect the quality of the embryo in terms of rates of aneuploidy," says Bishop.
Research is a cornerstone of the program at Shady Grove Fertility. Through research, SGF physicians and researchers work to advance existing and innovate new assistive reproductive technologies. As Richter explains, "We have one of the largest and most successful programs in the country. The sheer amount of clinical information we have provides the opportunity to find answers to unique questions that smaller centers wouldn't typically face. We feel a responsibility to do whatever we can through research to identify those protocols that are working most effectively and safely for patients. In doing so, we can improve the care we can provide to our patients and the quality of care that people with reproductive challenges experience anywhere in the world."
About Shady Grove Fertility (SGF)
SGF is a leading fertility and IVF center of excellence with 50,000 babies born and counting. With 41 physicians and 28 locations throughout MD, PA, VA, GA, and D.C., we offer patients individualized care, accept most insurance plans, and make treatment affordable through innovative financial options, including treatment guarantees. More physicians refer their patients to SGF than any other center. Call 1-888-761-1967 or visit ShadyGroveFertility.com.