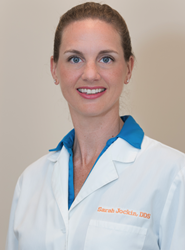 LUTZ, Fla. (PRWEB) December 19, 2017
New patients in need of full mouth reconstructions are now welcome to receive treatment from Drs. Sarah Jockin, Sara Spear and Ashley Nati, with or without a referral. Drs. Jockin, Spear and Nati understand that patients in need of a full mouth reconstruction may be experiencing difficulty eating and speaking and may hide their smile. This is why they offer a variety of personalized treatments, including orthodontics, temporomandibular joint disorder (TMD) treatment and dental implants in Lutz, FL all in one office so patients can conveniently receive the care they need through one, efficient treatment plan.
Perfect smiles are virtually impossible to obtain naturally, but there are various treatment options available to improve the smile. When extensive work is needed to restore function or appearance, the various procedures needed are often collectively referred to as a "full mouth reconstruction." As the name suggests, full mouth reconstruction involves replacing or rebuilding most or all of the teeth in a patient's mouth. The main goal of treatment is to improve oral function, health and beauty.
Drs. Jockin, Spear and Nati offer a variety of procedures to reconstruct the mouth, including orthodontics, TMD treatment, CEREC® same-day crowns and dental implants in Lutz, FL. Depending on each patient's oral health needs, a variety of these treatments may be recommended for best results.
Orthodontic appliances are utilized to straighten the teeth and correct the bite in some cases. TMD treatment is used to address bruxism, consistent jaw pain, frequent headaches and other TMD-related symptoms. As the founder of CEREC® Seminars, Dr. Jockin is highly experienced in offering CEREC same-day crowns. These custom dental crowns can be placed during the same visit as the patient's initial treatment and are used to restore teeth and improve function. Dental implants are used to replace teeth and are carefully placed in the jaw bone to provide long-term function and beauty.
Patients in need of reconstructive services, including orthodontics, dental crowns and dental implants in Lutz, FL, are invited to meet with Drs. Jockin, Spear or Nati for a consultation. To arrange an appointment, individuals are welcome to call Lake Park Dental at 813-527-9890.
About the Practice
Lake Park Dental offers leading general and implant dentistry to patients in Lutz, FL. Drs. Sarah Jockin, Sara Spear and Ashley Nati understand how important receiving comfortable and reliable dental care is which is why they strive to create a welcoming environment at their state-of-the-art practice and stay up-to-date on the latest advancements in dentistry. Providing convenient treatment patients can depend on, Lake Park Dental offers skilled and comprehensive care utilizing modern dental technology all at one office. Dental implants, cosmetic dentistry, wire braces, Invisalign® and laser dentistry, among other services, are all offered at Lake Park Dental. More information about Drs. Jockin, Spear and Nati or the services they offer can be found on their website at http://www.implantdentisttampa.com. Those interested in scheduling a consultation can call 813-527-9890.