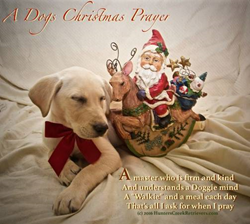 "Service is selflessness...Role Models. They quietly live out the idea expressed in the Bible: John 15:13 "Greater love has no man than this, that a man lay down his life for his friends." ― Marcus Luttrell, retired U.S. Navy SEAL
HOUSTON (PRWEB) December 20, 2017
NOMINATE A VETERAN, GOLD STAR OR FIRST RESPONDER FAMILY... SUPPORT AMERICA'S HEROES!
FREEDOM IS NEVER FREE, while overpaid athletes kneel, true American patriots stand to honor the Red, White and Blue and the sacrifice and service of those brave men and women who race towards a crisis to defend and protect that every American might, daily, celebrate life in peace, with loved ones, friends and family.
These days many who enjoy wealth, power, and prestige have forgotten that they owe their freedoms to unsung heroes next door: military service men and women who have fought and bleed on foreign soil and their families who fill the halls of heaven with prayers for protection and safety. Domestically, first responders, law enforcement, fire and rescue heroes, who rush into trouble when others are running away, to protect us from harm, often only to be vilified, slandered and targeted.
We owe these true patriots of America the reward of our honor, thanks and prayers especially as we celebrate a season of joy in peace.
NOMINATE YOUR HERO: complete the PUPPY APPLICATION at http://www.HuntersCreekRetrievers.com
Leave a short summary in the NOTE section related to your Hero's family and a short summary as to why you are nominating this individual or family. Any veteran, Gold Star or First Responder Family, may merely complete the Puppy Application with a short summary of your story and how a Lovable Lab would transform your family. Donate to our FREE HUGS JUST ASK crowd funding program to assist in efforts to place trained Labs in "Your Hero's Home" and bring more awareness to the impact of companion, therapy and service dogs. https://www.youcaring.com/freehugsjustask-1048412
Join us in supporting The Lone Survivor Foundation as they salute America's heroic veterans during their "2017" Gala in Houston, Texas, which as a result of the devastation from Hurricane Harvey was postponed to January 19, 2018. Hear keynote speaker Lt. Colonel Oliver North, and join retired U.S. Navy SEAL, Marcus Luttrell, awarded the Navy Cross for his action in 2005 facing Taliban fighters during Operation Red Wing, and author of the best selling book, adapted for the blockbuster movie, "Lone Survivor," as he shares his vision of restoring and renewing hope for wounded service members and their families. LSF is a Federal 501(c)3 Non-Profit founded in 2010 by Navy SEAL Marcus Luttrell. https://lonesurvivorfoundation.org/events/2017-houston-gala/
Bid on a beautiful trained yellow Labrador puppy for your family or donate him back to The Lone Survivor Foundation for a veteran. "Hunters Creek Lone Survivor Skybirds Shadow," call name "Sky," was born October 27, 2017. This championship Lab puppy is already in Hunters Creek Retrievers Top Dog Puppy Head Start Training Program, which includes hand signals, verbal and whistle commands for come, heel, sit, and stay; as well as crate training, which is the first step in housebreaking. Hunters Creek Labradors are bred with a gentle temperament perfect as child's canine companion, service or therapy dog without sacrificing an outstanding pedigree for hunting or competition, as a Field Trial Champion. Hunters Creek Retrievers provides a full two year health guarantee on hips & eyes.
Like Us: http://www.Facebook.com/HuntersCreekRetrievers
K9 FOSTER FAMILY: Consider donating your affection as a Foster Family to help socialize and train a young Lab or puppy for a military veteran or first responder family. Complete the Puppy Application with FOSTER FAMILY in Notes along with a summary of why you and your family wish to serve.
Hunters Creek Retrievers Top Dog Training provides In-Home Private canine companionship, dog obedience and retriever training, expertly personalized for the entire family ages 3 to 75 years old.
Merry Christmas and Happy New Year 2018 and God Bless America! https://youtu.be/kYFsE56Qu9U
Don't forget to look for our updates for Valentines February 14, 2018 FREE HUGS JUST ASK LOVABLE LAB GIVEAWAY.
Hunters Creek Retrievers - Champion Labradors for Field & Family