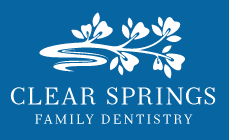 BUDA, Texas (PRWEB) December 21, 2017
New patients looking to redesign their smile using cosmetic dentistry, such as dental implants and teeth whitening, in Buda, TX, are now welcome to schedule a consultation with Dr. David McIntyre without the necessity of a referral. Dr. McIntyre is a trusted dentist who is experienced in cosmetic services, including dental implant restorations, composite fillings and professional teeth whitening at his Kyle, TX practice.
Many people receive cosmetic dentistry services to improve the appearance of their smiles. Cosmetic services can vary significantly and may include a combination of procedures chosen to target each patient's specific oral needs and aesthetic goals. Some cosmetic procedures serve the dual purposes of improving oral aesthetics while also improving dental function.
Dental crowns are typically placed on top of the natural teeth to restore them and provide them with strength. They are also used to restore dental implants. A bridge is a series of crowns used to replace a missing tooth and is attached to the healthy teeth adjacent to the lost tooth. Its purpose is to restore both dental appearance and function. Composite fillings are the same color as natural teeth and are metal-free. They are bonded to the teeth to repair and strengthen them and are commonly placed after tooth decay has been removed. Teeth whitening is one of the most popular cosmetic procedures available and can remove or lighten tooth stains and discolorations with the use of a professional-grade bleaching formula.
Patients in Buda, TX who are interested in improving the health and appearance of their teeth with cosmetic dentistry procedures are encouraged to meet with Dr. McIntyre. After a consultation, Dr. McIntyre will recommend one or more treatment options, which may include bridges, dental crowns or teeth whitening. To get started, individuals are invited to call Clear Springs Family Dentistry at 512-268-4011 to set up an appointment.
About the Doctor
Clear Springs Family Dentistry is a general dental practice offering personalized dental care to patients in Kyle, TX. Dr. David McIntyre is a dentist who values building relationships with each of his patients to truly understand their unique needs and help them reach the healthy smile they deserve. Dr. McIntyre offers a wide variety of services including dental implants, cosmetic dentistry, periodontal treatments, dental crowns and pediatric dentistry. To learn more about Dr. McIntyre or the services he offers, please visit http://www.clearspringsdentistry.com or call 512-268-4011 to schedule an appointment.