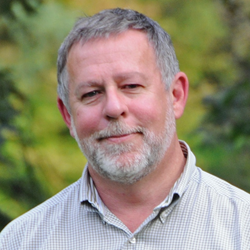 "We will be engaging the deep energy of the spa community to up our game by tapping into the essence and foundation of our work—and creating compelling calls to action," explains GSN Founding Board Member Michael Stusser.
CARMEL VALLEY, Calif. (PRWEB) December 19, 2017
10th Anniversary Congress
Carmel Valley Ranch
March 11 - 14, 2018
THEME: Creating Community and Inspiring Action Through Storytelling
The narratives that transform intentions into actions
Celebrate Green Spa Network's 10-year milestone with a Congress unlike any other. This year's gathering will be conducted as a special wisdom circle designed and facilitated by renowned architect Bill Reed, an internationally recognized authority in sustainability, regenerative community planning, design, and implementation.
"We will be engaging the deep energy of the spa community to up our game by tapping into the essence and foundation of our work—and creating compelling calls to action," explains GSN Founding Board Member Michael Stusser.
The event begins with a global kickoff: the first Global Wellness Institute Sustainability Initiative Roundtable on Sunday afternoon, March 11, 2018. There will be opportunities to meet and greet other delegates and speakers, as well as time to go deeper with excursions into the beauty of the Carmel coast.
The GSN Congress is where inspired and dynamic individuals from the spa and wellness community join together for personal and planetary wellness. Now is the time for us to be the voice in the industry to propel us to do the greater good. The world needs spa more than ever. And GSN Congress will help you align your values and your business and ignite action to cause positive change in your business, your community and ultimately impacting the world. You won't want to miss this unique opportunity to create the story that sets in motion a brighter future for our industry—and ultimately our world.
About Bill Reed:
AIA, LEED; Principal, Regenesis Group - Partnering people and their places to regenerate ecosystems and the human spirit.
Bill is an internationally recognized practitioner, teacher, and authority in integrative systems design, sustainability, and regenerative community planning and implementation. Bill is a principal in Regenesis – an organization working to lift human activities into full integration and evolution with living systems. His work centers on creating and implementing a whole and living-systems engagement and design process; realizing exponential value to the qualities of life within projects, communities and their ecosystem.
An author of technical articles and contributor to many books on green design he is also a co-author of the seminal work, "Integrative Design Guide to Green Building." He is a founding Board of Director of the US Green Building Council, a co-developer of the LEED Green Building Rating System, and is considered one of the leading thinkers and explorers in this field, Bill has consulted on over two hundred fifty green design commissions and regenerative development engagements. He frequently speaks at major planning, building, and design events as well as a guest lectures at universities throughout Europe and North America including Harvard, University of British Columbia, Universidad Iberoamericana, MIT, Princeton and UPenn.
About Carmel Valley Ranch:
Voted the No. 1 Resort in Northern California by Traveler Magazine, Carmel Valley Ranch is located in the heart of wine country, an hour from Silicon Valley, the Santa Lucia Mountains, and a short drive from Monterey and coastal villages.
More than a traditional escape, the resort has created a place dedicated to the idea of play with a 10,500-square-foot spa, golf, tennis, horseback riding, hiking, kids' programs, and the Bee Experience, whereupon guests don a bee suit among the 7,000 on-site lavender plants.
With a full Activity Calendar, locals and guests can satisfy an array of artisanal curiosities about gardening, arts, food, wine, fitness and the outdoors.
About Green Spa Network:
GSN is a non-profit trade association serving the spa industry in support of action for a sustainable future. Their mission is to promote the vital connections between personal wellbeing, economic sustainability and the health of our planet. Through networking, education, and best practices developed with a membership of the nation's most innovative green spas, GSN is a resource for vital people building a vital planet.