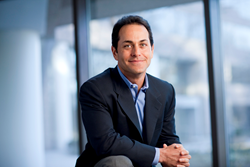 "We need leaders who are focused on bringing people together at this time when so many are intent on dividing us. This is why over the next few months, I will explore running for the U.S. Senate as an independent candidate." - Neal Simon
POTOMAC, Md. (PRWEB) December 19, 2017
Maryland businessman and philanthropist Neal Simon today announced his interest in running for the United States Senate by launching an exploratory committee. If he decides to run, Simon would challenge incumbent Democratic Senator Ben Cardin in 2018 as an independent candidate.
"The system is broken," said Simon. "So many of our elected officials side with partisanship and party loyalty instead of producing results that the people of Maryland and America want and need. We need leaders who are focused on bringing people together at this time when so many are intent on dividing us. This is why over the next few months, I will explore running for the U.S. Senate as an independent candidate."
"We need to approach complex problems with non-partisan, consensus-driven solutions that make a lasting, reformative impact on our country," Simon continued. "It has become painfully obvious that the current two-party dominance in Washington is incapable and unwilling to respond to the needs of the people they represent. Our country is heading down a path where we are leaving the next generation with lots of debt, an average educational system, high health care costs, an unprotected environment, and an economy where it is more difficult than ever to get ahead."
"Truly independent leadership in Washington and across the country can unite the electorate – as well as legislators – to accomplish sensible and achievable solutions to the many problems we face," said Simon.
Simon, 49, is a successful business executive, philanthropist and community leader from Potomac, Maryland. Born in New York City the son of immigrants, he is a graduate of Brown University and holds an MBA from the University of Chicago. Simon has led five businesses, including his current position as CEO of Bronfman Rothschild, an independent wealth management and retirement advisory firm based in Rockville, Md. that manages $5.4 billion and has 10 offices nationwide. Last year, Bronfman Rothschild was recognized by Financial Advisor Magazine as the second-fastest growing investment advisory firm in the country.
From 2006 to 2008, Simon served as chairman of the board of the Montgomery County Community Foundation and last year he was elected chairman of the board of the Greater Washington Community Foundation. In April 2016, he and his family were recognized by Interfaith Works as Humanitarians of the Year. Simon is married to Jennifer Brown Simon and they have three children.
Simon is an active advocate of The Centrist Project, a nationwide movement focused on electing non-partisans across the country in an effort to break the gridlock and inject moderate voices into the national political dialogue.
Simon plans to make a final decision on the pursuit of the seat by the end of February 2018.
For more information or to donate to Simon's exploratory committee, visit http://www.nealsimon.com. Follow him on Twitter @nealjsimon and on Facebook http://www.facebook.com/nealjsimon.
Paid for by the Neal Simon Exploratory Committee.