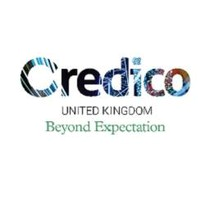 LONDON (PRWEB) December 19, 2017
With 2018 set to be a year of significant changes in retail, Credico UK has voiced its support for creating and sustaining customer loyalty schemes, and how this could nurture greater trust in times of rapid change between brands and their consumers.
2018 is set to see some significant changes to the retail industry and consumer shopping experiences, with a major focus on incorporating automation, augmented reality and artificial intelligence technologies. Consumers are set to see a rise in online 'ChatBots,' despite the results of Ubisend's 2017 Chatbot Report finding that of 2000 consumers, only just over a third wanted to see more companies using this technology to answer their enquiries.
About the firm - http://www.credico.uk.com/about/
Augmented reality or AR is also set to play a far more prominent role in the customer experience in the New Year to drive brand engagement. Furniture and homewares retailer Ikea has already integrated this technology with the release of mobile app 'Ikea Place.' The app allows IOS 11 users to use AR to preview how Ikea products would look in their current environment.
However, field marketing agency Credico UK is concerned that transitioning into these new technologies may not be plain sailing, and could isolate certain consumer groups. 'While utilising new technologies is hugely exciting for brands, there will always be teething problems that can interrupt customer experience,' outlines Credico UK in a statement released last week. 'While many consumers will take this in their stride, there will always be certain demographics concerned about the protection of their data in this evolving digital world, and consumers who will prefer a simple, face to face interaction with a brand instead.'
Credico UK believes that this is where customer loyalty schemes will come into play in 2018, and that if used effectively, could help to keep consumers in the loop and reward them for their patience and understanding while integrating and ironing out issues with new technologies. It is well-known in the marketing world that it can cost between 5 and 25 times more to attract a new customer than to retain an existing one. Credico UK believes that in times of transformation, while brands may be able to attract new consumers with the promise of fancy new technologies, investing heavily in this alone could mean retaining these consumers once the glimmer has worn off could be a tricky task.
An article by CMO.com published in March this year, titled '15 Mind-Blowing Stats About Loyalty' revealed that loyalty programmes are on the rise moving into 2018. A study by Accenture cited by CMO found that 77 percent of the consumers surveyed participated in a retail loyalty program over the last year. Furthermore, Credico UK is confident based on the research highlighted in the article that the core needs of consumers will always be personalisation, and the way that brands make them feel. The Accenture research revealed that 58 percent of consumers seek out programmes that can be highly tailored to their needs, suggesting that moving forward, providing a personalised, unique customer experience through loyalty programmes, should be prioritised alongside pending digital developments.
Credico UK is urging brands to utilise loyalty schemes in 2018 to secure a stronger customer base and counteract the rise of consumer scepticism as digital customer service technologies take centre stage.