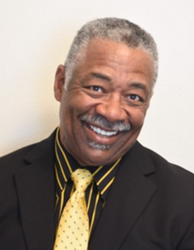 VICKSBURG, Miss. (PRWEB) December 21, 2017
Patients in need of professional teeth whitening in Vicksburg, MS, can now visit Dr. Kenneth Nash to receive treatments with the uPhoria ultrasonic teeth whitening system. Dr. Nash is an experienced dentist who proudly uses the uPhoria ultrasonic system to whiten teeth up to four shades lighter in under five minutes.
It is not uncommon for adults to be dissatisfied with the color of their teeth. Millions of people in the United States alone have permanent discolorations and stains on their teeth. It is natural for tooth enamel to yellow with age, especially for those who smoke and consume certain foods and drinks, such as coffee, that stain or darken teeth. Those embarrassed by yellow or stained teeth are invited to meet with Dr. Nash, respected dentist, to discuss teeth whitening in Vicksburg, MS.
Dr. Nash has recently added the uPhoria ultrasonic teeth whitening system to his practice and uses it to rapidly whiten teeth. While all professional whitening procedures are known for their speed, few are as fast and safe as the uPhoria system, which can whiten teeth up to four shades or more in under five minutes, without causing tooth sensitivity. Ultrasonic waves are used to activate the uPhoria whitening gel in a matter of seconds. Those who have minimal time to devote to self-improvement procedures are often pleased to learn they can combine teeth whitening with their regular dental hygiene visits. The uPhoria ultrasonic system is known for providing affordable, safe and effective teeth whitening solutions.
Dr. Nash is a compassionate dentist who enjoys improving patient smiles with uPhoria teeth whitening in Vicksburg, MS. He encourages individuals with stained or discolored teeth to schedule a consultation by calling his Nash Family Dentistry practice at 601-634-1812.
About the Doctor
Nash Family Dentistry is a general practice offering personalized dental care for patients in Vicksburg, MS. Dr. Kenneth Nash and his team provide patients with the latest in dental technology in a comfortable and welcoming environment. Dr. Nash offers a variety of services including laser dentistry, dental implants, and cosmetic dentistry services, among others. To learn more about the services offered at Nash Family Dentistry please visit the website at http://www.vicksburgdentist.com or call 601-634-1812 to schedule an appointment.