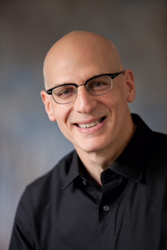 FORT LEE, N.J. (PRWEB) December 20, 2017
CareOne, a premier family-owned healthcare company with more than 30 centers in New Jersey, is excited to welcome local community members and their loved ones to attend a book signing with Gordon Korman, acclaimed author of Pop, at Harmony Village at Paramus on January 17, 2018. Inspired by Korman's personal experience, the novel Pop chronicles the effect of Alzheimer's on adult caretakers as well as the impact on children within the family. An ideal event for families with children and a loved one who suffers with some form of dementia, this book signing will help to open the lines of communication between generations regarding behaviors memory impaired loved one are demonstrating or may display in the future and why their personalities are changing.
WHAT: Community members with loved ones suffering from Alzheimer's or other forms of dementia, are invited to a book signing of Pop with Gordon Korman. Pop follows 16-year-old Marcus as he moves to a new town and befriends an older gentleman, Charlies. Throughout the story, Korman explores how Alzheimer's affects families, specifically children and teenagers. To support families through greater understanding of Alzheimer's, Gordon Korman will host a question and answer session with the audience before the book signing. The first 25 children in attendance will receive a free copy of the book.
WHEN: January 17, 2018, 6:30pm- 8:30pm
WHERE: Harmony Village at Paramus. 189 Paramus Road, Paramus, NJ 07652
RSVP: Please RSVP to John Albanese at 551-275-7213 or JAlbanese(at)care-one.com by January 10.
To secure a spot at this event, please RSVP to John Albanese at 551-275-7213 or email JAlbanese(at)care-one.com. To learn more about the CareOne, please visit http://www.Care-One.com.
About CareOne
With services that include post-hospital care, rehabilitation, assisted living, long-term care and a variety of clinical specialty programs, CareOne offers compassionate care in gracious, professionally managed centers and communities. CareOne serves thousands of patients every day and admits and discharges more than 20,000 patients every year. With more than 65 centers in New Jersey, Massachusetts, and Virginia, CareOne's outstanding programs and services are conveniently located throughout the state. Interested parties can engage with CareOne on social media by following @CareOneMgt on Twitter, @careonemgt on Instagram, and CareOne Management, LLC on Facebook and LinkedIn. For more information about CareOne, please visit http://www.care-one.com.