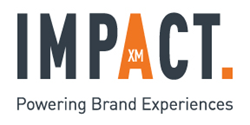 The 200 agencies selected for this year's inaugural program are thought leaders in their craft and representative of the best of the marketing industry.
DAYTON, N.J. (PRWEB) December 20, 2017
Impact XM, a global experiential marketing agency with a forty-year heritage of crafting strategic audience engagements that power brand experiences, today announced its naming to the new Chief Marketer 200 award.
The Chief Marketer 200 is the world's first and only comprehensive editorial list of the best non-advertising agencies.
"Non-advertising spending is on the rise because it speaks to the wants and needs of today's customers," says Jessica Heasley, Content Director at Chief Marketer. "The Chief Marketer 200 helps marketing professionals navigate this vibrant and fast-moving community of agencies and gives them insights to seek out the right partners for their brands."
The CM200 features editorial listings and coverage of agencies spanning 11 categories, including Experiential, Sports & Entertainment, Promotion, Retail/Shopper, Digital/Content, Social Media, Design and Innovation, B2B Demand Gen, B2B Brand Engagement Marketing, B2B Experiential Marketing and Martech.
"At Impact XM we pride ourselves on top-notch creative, rule-breaking experiential, and unforgettable face-to-face marketing efforts for our clients," said Jared Pollacco, President of Impact XM. "We couldn't be prouder to be a part of the inaugural CM 200."
CM 200 winners were selected based on several criteria including: insightful client testimonials; outstanding case study submissions; high caliber, consistent work across programs and clients; innovative and creative executions; and bold and inspiring concepts and ideas that are moving the industry forward.
"The 200 agencies selected for this year's inaugural program are thought leaders in their craft and representative of the best of the marketing industry." –excerpt from the Chief Marketer 200 press release
About Impact XM
Impact XM crafts strategically driven, creatively focused brand stories through live and digital experiential marketing that delivers measurable results for its clients.
Trusted by some of the world's most respected organizations, the agency has a forty-four-year heritage of insightful strategy, brilliant creative, smart fulfillment and purposeful metrics across business and consumer trade shows, user conferences, event activations and digital engagements. Impact XM clients operate across a variety of industries, including the Aviation, Healthcare, Technology and Industrial sectors.
Headquartered in New Jersey, Impact XM maintains locations in Toronto, New Jersey, Los Angeles, Las Vegas, Washington D.C. and Zurich. More information can be found at: http://www.impact-xm.com.
About Chief Marketer
Chief Marketer, an Access Intelligence brand, provides marketers and aspiring CMOs with content, ideas, recognition and events that help them make smarter decisions with their marketing budgets. It offers data-driven industry intelligence, actionable insights, inspiring case studies and the latest technology trends so marketers can improve their campaigns and increase ROI. CM has more than 150,000 readers who rely on its content and live-event resources to help them cut through the noise and find the solutions necessary to optimize their performance. In addition to the Chief Marketer 200, Chief Marketer also produces the PRO Awards and annual training events including Leaders of Brand Activation and B2B Leadscon. Learn more at chiefmarketer.com.