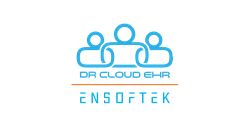 "EnSoftek remains focused on building innovative solutions and simplifying the increasing complexity faced by the healthcare providers. DrCloudEHR™ | Unplugged solution helps our customers to utilize a complete integrated care solution off grid" said Ramana Reddy, President and CEO, EnSoftek, Inc. "
BEAVERTON, Ore. (PRWEB) December 21, 2017
With a mission to develop the industry leading, integrated and efficient electronic health record (EHR) platform that synchronizes and enables an integrated system of care, EnSoftek, Inc., announced today its newest addition to the DrCloudEHR™ portfolio – "DrCloudEHR™ | Unplugged" disconnected solution. This solution is designed for the field workforce to perform their job, exactly as our cloud version, without requiring an internet connection. Providers can travel to homes, schools, prisons, etc. where connectivity may be an issue. Once back in the office (or internet range) the provider can sync to the cloud.
The "DrCloudEHR™ | Unplugged" solution operates exactly as our cloud version resulting in no additional training and offering access to all major functions of DrCloudEHR™ using tablets or laptops, without connecting to the internet!
"As more healthcare services are delivered in the community, our customers need a secure and fully featured solution that enables them to efficiently and effectively deliver and document care.," said Ramesh Nagul, EnSoftek's Chief Technology Officer. "It is not merely a mobile version of our DrCloudEHR™, but a fully featured solution designed to advance how a care in the community is supported".
"EnSoftek remains focused on building innovative solutions and simplifying the increasing complexity faced by the healthcare providers. DrCloudEHR™ | Unplugged solution helps our customers to utilize a complete integrated care solution off grid" said Ramana Reddy, President and CEO, EnSoftek, Inc. "We're proud that we're providing yet another tool that will help our customers deliver services, improve patient care, engagement and health outcomes, in addition to bettering overall patient satisfaction".
About DrCloudEHR™ and EnSoftek, Inc.
DrCloudEHR™, is a HIPAA compliant, meaningful use certified comprehensive Electronic Health Records system, that enables providers deliver an integrated care (Primary Care and Behavioral Health) with modules and solutions focused on the Health and Human services community. It provides powerful features like: rich practice management, patient management, multi-disciplinary treatment planning, revenue cycle management, disconnected module, Tele-Health, mobile devices and enabling collaboration and Health Information Exchange support.
EnSoftek, Inc. is an "Enterprise Solutions and Professional Support Services" company that provides diversified services to both public and private sector enterprises, including Information Technology, Research and Development (R&D), Cloud Computing Solutions, and Healthcare Solutions and Services.