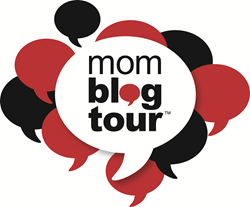 Meeting the Mom Blog Tour Bloggers exceeded my expectations. They generated nearly 32,000,000 impressions and reader engagements.
NEW YORK (PRWEB) December 20, 2017
Influencer marketing programs are expensive and time-consuming to manage.
It takes months to identify and retain qualified bloggers, educate them about your brand, ship products, oversee product reviews and accompanying photography, video, social posts, and giveaways, and then measure the impact.
Food marketers already stretched beyond capacity find it increasingly challenging to budget and implement fun and creative influencer campaigns that attract outstanding bloggers who can, in turn, generate millions of impressions and consumer engagements.
That is why many food manufacturers are turning to Mom Blog Tour in 2018.
"Mom Blog Tour is a convenient and cost-effective solution for food brands that are exhibiting at Natural Products Expo East and West, Sweets & Snacks Expo and Summer Fancy Food Show," said Wendy Hirschhorn, CEO of Wendy's Bloggers and co-founder of Mom Blog Tour.
It's convenient because 10 fully-vetted, stellar Mom and Food Bloggers meet with brand executives at their booths. It's a palpable experience. Brands get to tell their stories while Bloggers feel their passion.
"Meeting the Mom Blog Tour Bloggers at Sweets & Snacks Expo exceeded my expectations," said Pablo Londoño, Senior Brand Manager, Colombina USA. "They were a fun, intelligent team of women who were genuinely interested in learning about our new Amazon Pepper Sauce line. They asked lots of questions, sampled our products and photographed our booth. The Bloggers were highly professional and organized."
Mom Blog Tour represents a very small add-on compared to what brands already spend for tradeshows. Plus, the nominal Mom Blog Tour investment continues long after the tradeshow ends.
"Within five months the Mom Blog Tour Bloggers developed 10 original Amazon Pepper recipes and product reviews and more than 200 photos and social shares that generated nearly 32,000,000 impressions and reader engagements," said Londoño.
Mom Blog Tours are scheduled for these tradeshows throughout 2018:
Natural Products Expo West, Anaheim, March 9-11
Sweets & Snacks Expo, Chicago, May 22-24
Summer Fancy Food Show, New York, June 30-July 2
Natural Products Expo East, Baltimore, September 13-15
For more information, click on wendysbloggers.com and follow the conversation on #MomBlogTourFF.
Founded in 2015 by Wendy Hirschhorn, CEO, Wendy's Bloggers, Mom Blog Tour brings some of the most influential Mom and Food Bloggers to key trade shows and expos across the country where they interact with brands, review new and existing products and create original, authentic and shareable content, photos and videos. The sweet spot for the Tour's Mom Bloggers is food and lifestyle. For information, contact Wendy Hirschhorn, 212-826-8790 or wendy@wendysbloggers.com.