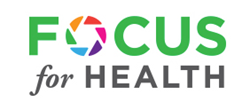 The Focus for Health Advocacy Training Track is pivotal at this point in the history of health advocacy.
LOS ANGELES (PRWEB) December 20, 2017
AutismOne, which holds the country's largest and most comprehensive autism conference, today announced the addition of a full day of advocacy training at the 16th annual event in May 2018. The advocacy track complements the continuing medical education credit program (2.5 days), the chiropractic pediatric continuing education credit program (3 days), and the general session lectures (5 days).
Robert J. Krakow, Esq., a former Manhattan prosecutor and a leading attorney representing people with vaccine injuries, is spearheading the advocacy training program. Krakow brings his in-depth experience on the topics of biomedical research in autism, vaccine injury, and the history of autism and vaccine-injury advocacy.
Mr. Krakow urged advocates to attend, stating: "The Focus for Health Advocacy Training Track is pivotal at this point in the history of health advocacy. Efforts to curb consumer health rights have intensified. Consumers need a coherent and coordinated national campaign to defend these rights, especially to counter the multi-state effort to limit informed consent in vaccination and other health interventions. We thank Focus for Health for their kind support of a program that will allow advocates from across our great nation to share their experiences in the effort to preserve parental and personal health rights."
As part of the Focus for Health Advocacy Training Track, the new app named "The Cost of Autism" will be unveiled. "The Cost of Autism" merges science, population, and economic analyses to reveal the cost of autism in every state and congressional district in America. This exploratory web app will provide state and district level estimates about the costs of vaccine injury-induced autism and other conditions. Each analysis explores costs associated with a potential mechanism of injury and the costs associated with the resulting management, education, treatment, and care. This first-of-its-kind web app will be an indispensable tool for those citizens hoping to explain the scope of the problem to policymakers.
The elegant Westin Lombard Yorktown Center provides a beautiful venue for the AutismOne 2018 Conference. For more information or to register, please visit http://www.autismone.org. The cost for the entire general conference (general lectures) spanning 5 days, including the Focus for Health Advocacy Training Track, is only $25 through December 31, 2017.