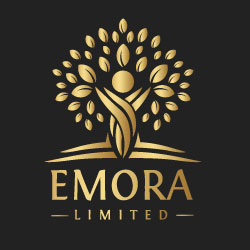 Emora continues to focus on its business development programme to ensure they are creating successful future entrepreneurs.
NOTTINGHAM, England (PRWEB) December 20, 2017
Direct marketing specialists, Emora have released a statement on the most effective mentality to consider when providing leadership and guidance to aspiring entrepreneurs within the sales and marketing industry. The firm's managing director, Lauren Harrison has recently run an industry seminar based on the subject and critical areas to consider.
The seminar focused on teaching professionals the importance of passing on wisdom to those entering the field and guiding those who may be struggling with certain aspects of the industry. Emora details the sense of gratification received when being able to view an individual's journey, their confidence grows and becoming established entrepreneurs.
About Emora - http://www.emoralimited.co.uk/
The firm has released their crucial advice to leaders within the industry, to ensure they can provide the most efficient guidance in all aspects of the business.
Hands-on Experience: The firm details how the most effective forms of guidance are through hands-on experience; leadership within the field proves to be the most effective is the sales and marketing industry states Emora. Young professionals can look up to aspiring entrepreneurs that are not afraid to come back in at the beginning of the ladder and lead by example.
Take Responsibility: Emora detail how the most effective leaders in the industry can pass credit and take responsibility. The act of such an ideology builds trust and respect within individuals at all levels. The firm is keen to inspire a strong company culture built on mutual respect and encouragement.
Building Individuals: The firm is eager to provide a practical foundation built on development, following the ethos that "I walk, we walk, you walk." Emora are strong advocates of leading by example, providing guidance and then giving individuals the opportunity to prove their skill set on their own.
Managing Director Lauren Harrison has released a statement on the subject of training and business development "We advise our contractors to look at young professionals as business partners in training, providing them with the tools to succeed as future peers". Emora believes that the right mentality is essential in the sales and marketing sector when providing development opportunities, ensuring that strong brand ambassadors are built through practical guidance in the field. Emora continues to focus on its business development programme to ensure they are creating successful future entrepreneurs.
###