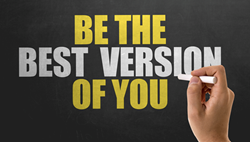 Empire Z Inc. Are committed entirely to the development of their young professionals.
HOUSTON (PRWEB) December 20, 2017
Empire Z Inc. focuses on developing innovative campaigns that enable brands to create a well-rounded brand image. Utilizing cost-effective face-to-face acquisitions and advertising brands big and small can achieve a more significant market share and improve brand image within location-specific campaigns. Empire Z Inc. offers a complete outsourced package, offering full design and execution including fully trained brand ambassadors.
Empire Z Inc. Are committed entirely to the development of their young professionals. The firm offers a wide range of developmental pathways in order to ensure that contractors are given the best possible chance to reach the best of their abilities, through workshops, one-to-one mentoring and networking events. In addition to that, the company offer a fantastic management training program to help those showing exceptional leadership skills to take that next step in their careers and become the best version of themselves.
About Empire Z inc - http://www.empirezusa.com/
There are some traits people can adapt to become the best versions of themselves. First and foremost, individuals need to be ready to start to believe in change in order for them to implement change.
Secondly, be prepared to work incredibly hard. Changing outlook and habits that have formed over many years is not be easy, states Empire Z Inc. But if professionals do want to improve, they need to know that a significant amount of effort will be required for successful outcomes.
Do not fear failure; this is one of the most important aspects to conquer in the sales and marketing, believes Empire Z Inc. However, it's essential to view failure as a positive and a catalyst for greatness. Making mistakes is an excellent tool because the best way of learning particularly within the industry and life, on the whole, is through trial and error.
Discussing the ways the firm helps their contractors reach their potential, Mr Zou said "Here at Empire Z Inc we pride ourselves on becoming the best people we can be, we understand that we're are not all perfect, we all have fears, what is important is embracing those fears and overcoming them. Through our development program, we aim to help all our contractors grow professionally and personally, and we want to do everything we can in order to help them achieve. Our people are our most important asset so investing in them can only benefit the business as a whole."
Source: https://addicted2success.com/life/15-secrets-to-creating-the-best-version-of-yourself/