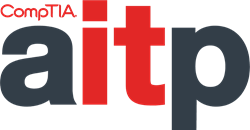 One of the most coveted awards for Chicago Tech professionals.
Chicago, IL (PRWEB) December 22, 2017
The Chicago Chapter of CompTIA AITP (Association of Information and Technology Professionals) is proud to announce the advent of its 2018 "Most Effective Information Technology Team" Award and is actively seeking nominations.

Do you have a great IT team at your organization?
Do you know an extraordinary IT team with a great story to tell?
Do you think they should be recognized for their exceptional work?
This award recognizes high performing technology teams that have done an outstanding job of improving the success of their companies' business. Teams will be selected for 1st, 2nd and 3rd places. Relative performance will be used to adjust for company size. Judging will be done by a panel of CIOs, Directors and Senior IT Executives.
This is one of the most highly attended technology leadership events each year. So, review the questions for eligibility and nominate your choice today. Nominations due January 5, 2018.
For more information and to complete or download a nomination form go to: http://www.aitpchicago.com/most-effective-it-team-award/
Eligibility:

Nominees need not be a member of CompTIA AITP.
Nominees can be a team consisting of direct reports to the CIO or any IT Team within an organization that has demonstrated high performance.
Most Effective Team Award Criteria:
Nominated teams will be judged and awarded points on these effectiveness categories:
1. Innovation and Team Collaboration (30)
2. Organizational Change management (20)
3. Business Value creation (40)
4. Community service (10)
Timeline:
Nominations will close on January 5, 2018. Nominees will be sent Applications that need to be submitted by February 2, 2018. Judging will take place between February 5th and February 28th. Selections and notifications will take place on March 1st.
Please complete the online form or download the nomination form and return it to teamawards(at)aitpchicago(dot)com. After committee review and acceptance, you will be sent an application. Completed applications are due no later than February 2, 2018. Questions may be sent to silvia.prickel(at)aitpchicago(dot)com or paul.dittmann(at)aitpchicago(dot)com.
_______________________________________
About CompTIA AITP (http://www.aitp.org/ ) :
Founded in 1951, the Association of IT Professionals (AITP) remains one of the largest professional technology associations in the country. In It is the mission of AITP Chicago ( http://www.aitpchicago.com/ ) to provide superior leadership and education in Information Technology. AITP is dedicated to using synergy of Information Technology partnerships to provide education and benefits to our members and to working with the industry to assist in overall promotion and direction of Information Technology.
About CompTIA ( http://www.comptia.org/) The Computing Technology Industry Association (CompTIA) is the leading provider of vendor-neutral IT certifications in the world. With more than 2,000,000 IT certifications issued worldwide, CompTIA is dedicated to helping IT professionals lead the charge in our digitally connected world.