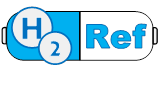 Europe's investment in hydrogen R&D will not only benefit European manufacturers, but it will also have global impact.
Burbank, CA (PRWEB) December 22, 2017
Haskel International, an Accudyne Industries brand and a leader in high-pressure solutions, is pleased to announce its participation in the Fuel Cells and Hydrogen Joint Undertaking.
FCH JU is a unique public-private partnership that supports research and development of fuel cell and hydrogen energy technologies in Europe. Its members are the European Commission, industry group Hydrogen Europe and research group Hydrogen Europe Research (formerly N.ERGHY). The partnership aims to accelerate time-to-market of technologies that have the potential to create a carbon-lean energy system and contribute to economic growth.
The H2Ref project, Hydrogen Refuelling Research and Development, is co-financed by European funds from the Fuel Cells and Hydrogen Joint Undertaking under grant agreement number 671463. In addition to Haskel, the consortium members working on the H2Ref project include:
Centre Technique des Industries Mechaniques (CETIM) (Program Coordinator)
The CCS Global Group Limited
H2NOVA
Université de Technologie de Compiègne (UTC)
Hexagon
Haskel is proud to be part of Europe's forward-thinking approach to the hydrogen industry. The team has been exploring value chains for both hydrogen refuelling and power-to-hydrogen applications.
Stewart Anderson, Haskel Europe's Chief Hydrogen Engineer, said, "Hydrogen is a fast-growing market, and Europe's investment in hydrogen R&D will not only benefit European manufacturers but it will also have global impact."
Haskel's engineers are focused on designing application-specific equipment to fit the needs of the hydrogen market. They recently started taking orders for the H-Drive, their new generation hydraulic-driven gas booster. The H-Drive is designed to safely perform in a wide range of demanding high-rate, high-pressure gas compression and transfer applications.
To learn more about any of Haskel's high-pressure products or to speak to one of their representatives, visit http://www.haskel.com/contact-us/.
About Haskel
With over 70 years of unrivaled expertise in high-pressure, liquid and gas transfer and pressurization technology, Haskel (http://www.haskel.com) is the solution provider for applications in aviation, defense and aerospace, oil and gas and other critical industries. Haskel meets complex and critical challenges with innovative solutions that ensure safety, reliability and the highest quality. As the clear market leader in high-pressure pumps, Haskel products are made to fit customer needs and market demands. Whether working in oil and gas, automotive and defense or the emerging hydrogen market, every Haskel product provides the performance that is expected from a global leader.