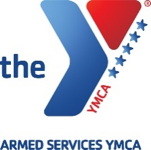 (PRWEB) December 20, 2017
Each year, armed service members working for our country overseas struggle financially to reunite with their families for the holidays. That's why two local musicians are partnering up with the Armed Services YMCA (ASYMCA) this holiday season to raise money for military families from Twentynine Palms and across the country.
A portion of the proceeds raised from each download of "Spend Christmas with Me" will go towards "Operation Ride Home," an initiative reuniting armed services members with their families during the holidays for over six years.
CLICK HERE TO LISTEN TO A PREVIEW OF "SPEND CHRISTMAS WITH ME"
When you think of the holidays, gift exchanges and eggnog might cross your mind, but the true magic of the holidays comes from the feelings we get when spending time with loved ones. Recording artists Clint Jun and Will Fabing Muzik had this in mind when they wrote and produced the song "Spend Christmas with Me," a contemporary Christmas song centered around family being the greatest gift during the holidays.
The song is being sold for $1.29, with 60% of all digital sales directly supporting the "Operation Ride Home" initiative through 12/31/18. Among other states, the proceeds will support military members stationed in Southern California near Twentynine Palms, Camp Pendleton and San Diego.
Segment ideas to accompany the release of the song include:

Live in-studio performance of "Spend Christmas with Me"
Interview with Clint and Will about the song's release
The Armed Services YMCA is a non-profit organization whose mission is to "enhance the lives of military members and their families in spirit, mind and body through programs relevant to the unique challenges of military life." The Armed Services YMCA name and logo are used with its permission, which in no way constitutes an endorsement, express or implied, of any product, service, company, opinion or political position. For more information about Armed Services YMCA, please visit http://www.asymca.org.