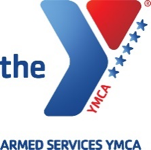 "Many of these soldiers won't be making it home for the holidays, so a trip to this bowl game is a very special gift and a great way to let them know they're appreciated."
WOODBRIDGE, Va. (PRWEB) December 20, 2017
American Airlines is partnering with the Armed Services YMCA to fly soldiers to the Lockheed Martin Armed Forces Bowl in Fort Worth, Texas on Saturday, Dec. 23. The organizations will send service members and their families from Fort Leonard Wood, Mo. and Fort Bliss, Texas to the game through Envoy, a wholly owned regional carrier of American.
American is donating two round trip charter flights for the military community at Fort Bliss and Fort Leonard Wood Army installations. Envoy will fly attendees free of charge to and from Dallas/Fort Worth. The football game will be a great experience for soldiers and family members who are unable to travel "home" for the holidays.
Each year the Armed Services YMCA works with Lockheed Martin, official sponsor of the Armed Forces Bowl to transport service members to and from the game via bus from Altus, Lawton, and Killeen, Texas. The additional charter planes provided by American will allow more members of the military community to enjoy the bowl game.
"American Airlines is making the holidays brighter for many soldiers and their families this year," said William French, President & CEO of ASYMCA. "Many of these soldiers won't be making it home for the holidays, so a trip to this bowl game is a very special gift and a great way to let them know they're appreciated."
The Armed Services YMCA has served military members and their families for more than years 150 years, dating back to the Civil War. The organization supports more than 500,000 young enlisted soldiers, sailors, airmen, and their family members each year. Programs such as childcare and providing travel assistance to military individuals and their families are just a few of the offerings they provide. The Armed Services YMCA is able to support so many deserving military members and their families through the continued support of individual and corporate donors. To learn more, please visit asymca.org.
About American Airlines Group
American Airlines and American Eagle offer an average of nearly 6,700 flights per day to nearly 350 destinations in more than 50 countries. American has hubs in Charlotte, Chicago, Dallas/Fort Worth, Los Angeles, Miami, New York, Philadelphia, Phoenix, and Washington, D.C. American is a founding member of the oneworld alliance, whose members and members-elect serve nearly 1,000 destinations with 14,250 daily flights to 150 countries. Shares of American Airlines Group Inc. trade on Nasdaq under the ticker symbol AAL. In 2015, its stock joined the S&P 500 index. Connect with American on Twitter @AmericanAir and at Facebook.com/AmericanAirlines.