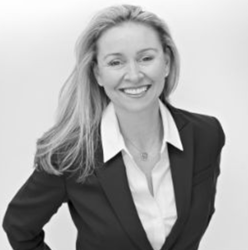 MILL VALLEY, Calif. (PRWEB) December 22, 2017
Haute Residence and real estate agent Chelsea E. Ialeggio have renewed their partnership, taking it into its 6th year. As a member of Haute Residence's network of top brokers, Ialeggio exclusively represents the high-end market in Mill Valley and Sausalito, California.
A native of California, Ialeggio grew in a family of acclaimed real estate professionals but took a detour into the financial world before starting her own career in real estate. For nearly a decade, she oversaw institutional U.S. equity research sales to American and foreign institutions. Her work took her to London, where she led an equity sales team with Bank of America Securities.
Following her passion for real estate, Ialeggio ventured into the industry in 2003 armed with her managerial and financial acumen as well as her family's example of conducting business. It did not take long for her to establish herself as a trusted and dedicated realtor. Ialeggio has served as a director on the Marin Board of Realtors in addition to sitting on several committees for the Board.
About Haute Residence:
Designed as a partnership-driven luxury real estate portal, Haute Residence connects its affluent readers with top real estate professionals, while offering the latest in real estate news, showcasing the world's most extraordinary residences on the market and sharing expert advice from its knowledgeable and experienced real estate partners.
The invitation-only luxury real estate network, which partners with just one agent in every market, unites a distinguished collective of leading real estate agents and brokers and highlights the most extravagant properties in leading markets around the globe for affluent buyers, sellers, and real estate enthusiasts.
HauteResidence.com has grown to be the number one news source for million-dollar listings, high-end residential developments, celebrity real estate, and more.
Access all of this information and more by visiting: http://www.hauteresidence.com