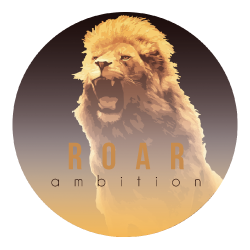 The chance for progression at Roar Ambition is unparalleled compared to other companies; the firm uniquely looks to create new business owners
LIVERPOOL, England (PRWEB) December 21, 2017
A recent study has shown how many people feel unhappy at work (24% of participants). Despite these figures, many aren't seeking new roles over concerns about age and a general lack of confidence. A staggering 72% of participants view their current position as a job as opposed to a career.
About the firm - http://www.roar-ambition.co.uk/about-us/
Furthermore, workplace happiness is value far more than salary. Companies that have a collaborative and friendly atmosphere can lead to attracting better candidates and keeping high retention rates, as well as creating a thriving output.
Friendship also has a role to play; it was found that 57% of people stated that having a close friend made their work much more enjoyable.
The firm is tackling these issues by offering support through one-to-one mentoring that has been proven to boost the contractor's perceived value and helps provide a steady pathway for continued growth. The chance for progression at Roar Ambition is unparalleled compared to other companies; the firm uniquely looks to create new business owners. Furthermore, the firm is looking to build a close-knit community of like-minded individuals that are highly determined and show strong entrepreneurial promise that also might have little to no previous experience.
A second study into the wants and needs of workers revealed that showing praise to those that deserve it makes a significant and their satisfaction. It's been proven that staff recognition and praise often matter more than compensation, thus indicating that if management skills are improved and adapted to provide support more often is of greater value than increasing salaries.
The firm is committed to helping its leaders continuously improve their skills to deliver support and recognition through regular workshops focused on this topic; the company want their contractors to know they have their best interests and heart and will do everything possible to help them succeed.
Roar Ambition is a Liverpool-based sales and marketing firm that works on behalf of clients to deliver exciting direct marketing campaigns. These campaigns are rolled out directly to consumers via face-to-face marketing methods which help to drive long-lasting and personal business relationships between brand and consumer. In turn, this often leads to increased customer acquisition, brand awareness and brand loyalty for their clients.
Source: https://www.forbes.com/sites/carminegallo/2017/10/25/a-new-study-finds-most-employees-want-to-quit-but-theres-a-simple-way-to-keep-them-happy/#157e03a97d23
For more information Follow Roar Ambition on Twitter and Like them on Facebook