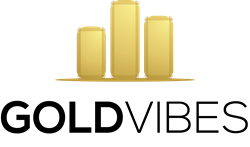 Gold Vibes understand that young professionals within the sales and marketing sector have high professional aspirations
BIRMINGHAM, England (PRWEB) December 21, 2017
The company is proud to announce that they already boast an impressive nine leaders within the field, with their sales figures consistently on the rise.
All contractors at the firm are part of an inclusive and friendly working environment, a company culture that Managing Director Jake McCall describes as crucial within the industry.
The firm has released a statement on things to consider when building a friendly working environment that will subsequently result in higher levels of productivity, exceptional client testimonials and a loyal and dynamic workforce.
About the firm - http://www.goldvibes.co.uk/#about
Career Growth: Gold Vibes understand that young professionals within the sales and marketing sector have high professional aspirations, they are eager to learn and develop their entrepreneurial skills where possible. As such the firm is keen to provide opportunities for this, with extensive business development programs in the place, Gold Vibes are eager to provide their young professionals with the skills for self-development.
Team Building: The firm actively encourages their workforce to build relationships with one another through networking events, verbal communication and collaborative tasks. Gold Vibes understand that the key to productivity is communication, respect amongst contractors and the ability to take on opinions that may differ from individuals own.
Workplace Organisation: The firm is keen to encourage organisation amongst their suppliers and contractors, ensuring that their environment inspires each professional within the business. Guaranteeing motivation through working environments, at both the office and remotely ensures that the young professionals with the firm can feel confident in their skills.
Gold Vibes Managing Director Jake McCall states "Everyone at Gold Vibes is like a big family, we understand that a happy environment inspires our contractors to perform as best they can, we can support one another on a daily basis". The firm is keen to continue on their exceptional level of success, actively developing their mentoring and business development programs to ensure they can offer an extensive list of opportunities to their aspiring entrepreneurs and continue their family environment.
Source: https://www.inc.com/chirag-kulkarni/9-ways-to-create-a-friendly-work-environment.html