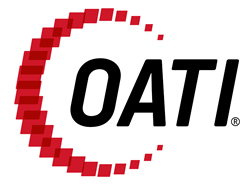 MINNEAPOLIS (PRWEB) December 21, 2017
OATI is pleased to announce the successful completion of its eleventh consecutive Type 2 Service Organization Controls (SOC) 1 Report. The report is in compliance with the Statement on Standards for Attestation Engagements No. 18 (SSAE 18) with an audit period spanning October 01, 2016 to September 30, 2017.
The SOC 1 Type 2 Report examines Controls at a Service Organization, which are relevant to user entities' internal control of financial reporting. The independent auditors evaluated the efficiency of OATI processes and controls which include adherence to the stringent North American Electric Reliability Corporation (NERC) Critical Infrastructure Protection (CIP) requirements. OATI controls align with the standards established by the American Institute of Certified Public Accountants (AICPA), according to the report's findings.
This year, the move to SSAE 18 as the standard attestation code further enhanced standards and the quality of SOC Reports starting May 01, 2017. These latest changes are meant to give end users a clearer picture of their vendor's subservice organization and responsibilities of the end user, which will help provide a higher level of assurance and understanding for all those involved.
OATI completes voluntary yearly audits to ensure compliance with the latest industry standards and best practices. Each set of standards and requirements ensure cooperation in business processes, controls, and both cyber and physical security.
"We are proud that OATI is once again in compliance with the NERC CIP standards," said Dr. Sasan Mokhtari, President and CEO of OATI. "This illustrates our commitment to provide and support our customers with the best controls and processes available."
About OATI
OATI provides innovative software solutions that simplify, streamline, and empower the operational tasks required in today's energy commerce and Smart Grid. With more than 1,800 customers in North America, OATI successfully deploys large, complicated, and diverse mission-critical applications committed to industry standards and stringent NERC CIP guidelines.
OATI (http://www.oati.com) is a leading provider of Smart Grid, Energy Trading and Risk Management, Transmission Scheduling, Congestion Management, and Market Management products and services. OATI is headquartered in Minneapolis, Minnesota, with an office in Redwood City, California. For more information, please contact sales@oati.net.